Thursday 3rd May 2012
NISSAN: WE'RE GOING TO MAKE THE JUKE-R
Madcap GT-R and Juke hybrid will be built in limited numbers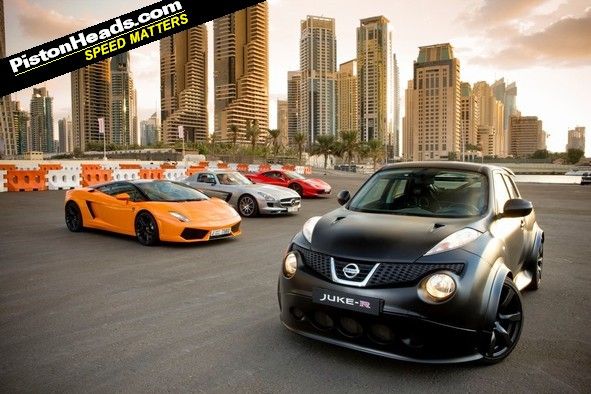 Nissan has announced that it will produce a limited run of the mad GT-R-based Juke-R crossover. And with 550hp, the production version will have more power than the original concept car.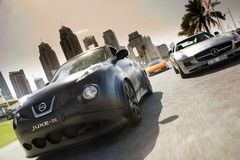 The
3.8-litre Twin-turbo V6-powered Juke-R caused quite a stir when it was launched earlier this year
, and now Nissan has announced that it will be building a limited run of production cars, on a built-to-order basis.
Three firm orders have already been taken, and Nissan is now keen to take more orders over the next four weeks, before it knuckles down to build the cars.
While the concept cars were based on a 2010 model year car, the final versions will be based on the chassis and running gear of the latest 2012 models - and the first three cars will be delivered to their new owners in late summer.
Gareth Dunsmore, Marketing Product Manager for the Juke, said: "The Juke-R was originally intended as a one-off concept to marry two of Nissan's most innovative models. But the reaction we had to the car in Dubai was amazing - people were making offers for the original on the street!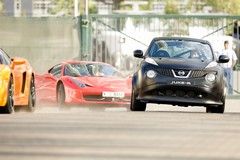 "With such a strong reaction, and with three genuine offers on the table, we decided we had to make the car a reality. We can't let down enthusiasts who are this keen to add to their collection of cars. The Juke-R has become something of a phenomenon and I'm enormously proud of the impact it has had."
If you want to have a look at why the quirky crossover has caused such an excited reaction, then take a look at Nissan's promo film of the car, below...