Friday 4th May 2012
PISTONHEADS CLASSIFIEDS GETS BETA
We're testing out a new version of our classifieds site, and you're invited to come and play
We've been working away in the background on the new PistonHeads classifieds site since the New Year, and for the past couple of months testing with a reasonably large group of PHers. All the issues and feedback with the last (admittedly disastrous) launch have been taken on board and acted upon.
The site is now in a beta-testing phase so that we can test performance, flush out any bugs and see how everyone gets on with it.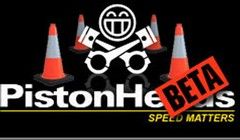 At present the beta site only lets you browse for things, so there's no ability to upload cars for sale. It takes cars for sale from the old site as its reference point (although there will be a few differences because the old site isn't tremendous at removing stuff which has expired) so you might see a little bit of lag after you upload a car for sale on the current platform.
Anyway, we'd like you to have a play. We're not planning to replace the old site with this one immediately, and hopefully you'll see plenty of improvements over what we launched before Christmas, specifically:
- Nice big images.
- Improvements to look and feel
- Works on iPad
- Performs well with lots of traffic (although this phase is specifically to test this in the real world).
If you notice any bugs it'd be good to have as full as possible a description, ideally with the browser and OS (ie Firefox, PC) mentioned as well.
Today, we've also deployed a new build, so the site now includes the much-requested make-and-model landing page.
Give us your feedback in the thread already running about the new beta PH classifieds site here