Tuesday 15th May 2012
PISTONHEADS TRACK DAY AT ROCKINGHAM
You can't stop The Rock....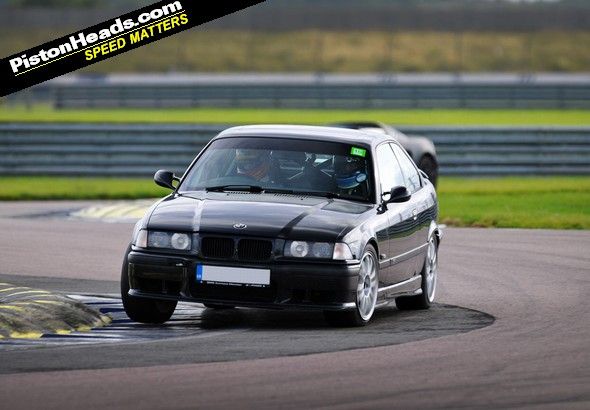 PistonHeads will take the track day tour to Rockingham on May 25 and it's not too late for you to join us. The PistonHeads track format is simple: you'll get plenty of track time and all are welcome, whether you're a complete novice or a track veteran, whether you drive a supercar or a hot hatch.
Sessions are run on an 'open pitlane' format, meaning you can come and go as you please throughout the day and contributing to a friendly and relaxed feel. If you're lucky, you might even catch (Racing)Riggers as he tells tales from his days racing a Caterham ... just walk away when it gets boring.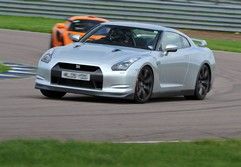 As a great addition, Rockingham's dynamic
Wet Grip Area is available as a free additional activity
on the day. It's a unique controlled environment combining a kick plate, water walls and a polished surface, so smooth it's like ice to drive on. This makes it the perfect place to drift and hone your driving skills without the restrictions of cars and kerbs.
Rockingham is well known for its challenging infield circuit with high kerbs, tight turns and high speed 'bowl' section and that's why we have chosen to visit Rockingham's International circuit. 
Fully trained ARDS instructors will be on hand throughout the day to offer free advice, or if you're looking to achieve the perfect racing line, one-to-one tuition is also available and can be booked in advance. Pit garages can also be reserved on a first-come-first-served basis and helmet hire is also available.
Rockingham will also give you your first additional driver for FREE, so if you want to share the cost of a track day, you can.
Spaces on the 25 May session are available for £195
More information and online booking can be found here or, to book over the telephone, please call 01536 270143 and quote 'PistonHeads'