Tuesday 15th May 2012
PH LE MANS 24 STICKERS ARE GO!
If you are heading to the 24 you'll need some of these....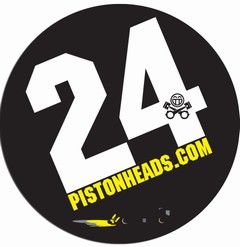 10-Inch in black
Remember collecting football stickers as a kid? It didn't matter if you didn't like football you just had to collect the latest Panini stickers for Euro whatever and getting the latest pack was a moment to savour. Le Mans is the football stickers for grown-ups and every year PHers are out in the road on their knees applying stickers to their cars, praying for an applications free of the dreaded air bubbles. As you do this, non-Le Mans goers wonder why you are sticking 'humorous' vinyl graphics to your pride and joy, but if you don't get it you're dead inside.
With that in mind, it is with genuine excitement that we launch our Le Mans 24 stickers and we're excited because we think they are ruddy great!
Available in 10-inch and 5-inch diameters these door roundels are suitable for all. Note how the 10-inch version features a fantastic illustration of a Le Mans car at night (giving an indication of the theme for our Le Mans T-Shirt) while the 5-inch comes in a plainer hue.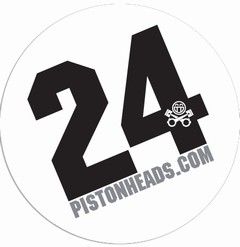 5-inch in white
There are two colours available in each design (black or white to suit light and dark cars) and all come with one sticky side at no extra cost. To see the different colours just alter the 'available colours' tab seen alongside the items in the shop.
10-inch stickers are priced at £8.00 and the 5-inch design at £4.00. All are available to buy in the PistonHeads Shop.
Note that all PistonHeads stickers are produced by vinyl specialists RaceGraphics so you can be sure of easy application and, more importantly, easy removal post Le Mans.
We are now very excited about Le Mans, what better way to make yourself known as a PHer than with one of these on your car. En route, we'll wave to all that we see. We promise.
Oh, and stand by as our new T-Shirts and details of a very exciting PH Le Mans Friday Service is about to be released.
Need camping space at Le Mans, why not camp with PistonHeads?
| | |
| --- | --- |
| 10-inch in white | 5-inch in black |