Wednesday 23rd May 2012
IS THIS THE RETURN OF THE RENAULT ALPINE?
A110-50 concept leaked ahead of Monaco GP debut. Maybe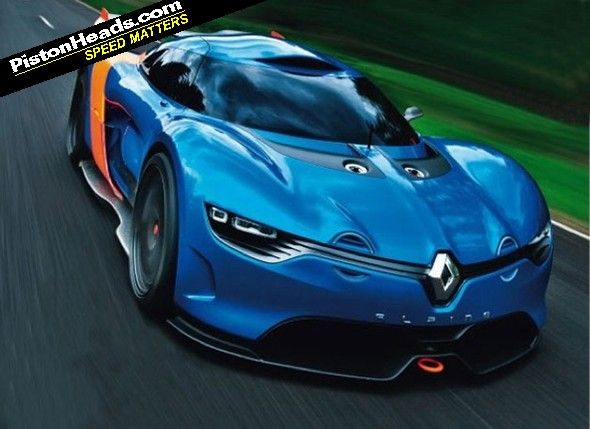 This leaked spot of photoshoppery is apparently the first image of the Renault Alpine A110-50, the French car company seemingly set to use the Monaco GP at the weekend to launch a brand-new sports car concept, and the revival of its Alpine brand.
Although it looks very much like the DeZir concept from 2010, the new Alpine is apparently based on the running gear of a Megane Trophy racer, with a mid-mounted V6 pushing out around 400hp and 310lb ft of torque.
And, as some of the more mathematically-aware PHers out there may have gathered, the A110-50 name is a reference to the fact that it is 50 years since the first time a car wore the Alpine badge - so it would be a fitting time to resurrect it.
But is this anything like the car we should be set to see at the Monaco GP on Friday? Only when reality can be set alongside this rendering will we find out...