Thursday 24th May 2012
YOU KNOW YOU WANT TO: TEAL BUGATTI TYPE 35 REPLICA
Your budget probably doesn't stretch to one of the most valuable GP cars ever, but you might just be able to afford one of these...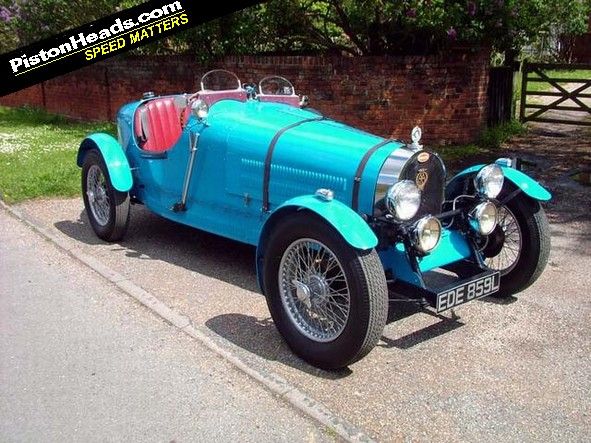 What does the word 'teal' mean to you? A colour? A type of duck, possibly? Or
a Bugatti Type 35 replica
?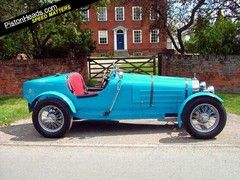 If it's the latter, then this is probably the 'You Know You Want To' for you. If you were expecting to see a small dabbling duck featured as a YKYWT on the other hand, well, you probably need help of some sort.
Anyway, we digress. Unlike many replica kit cars, which choose to emulate Ferraris or Lamborghinis using something like the humble Toyota MR2 as a base (and therefore often come out looking painfully out of proportion), the Teal pays homage to the legendary Type 35 Bugatti with a rather more bespoke ladder-frame chassis. The result is therefore remarkably elegant. And a damn sight cheaper than the millions of pounds you'd need to get your hands on a real one.
Depending on who you talk to, anything between 160 and 320 Teals were built between 1983 and 1998, with the early ones made from GRP body panels and Morris Marina running gear. Sure, it's not quite the straight eight of the original, but it's a solid-enough engine.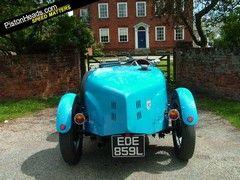 More recent Teals get an aluminium body (of which this is one), and engines that range in source from MGBs to Triumph straight sixes, 2.6-litre Rover units, Fiat-Lancia twin-cams and even the odd Jaguar unit.
Rather inconveniently, the vendor of this car doesn't actually say what particular motor lies beneath that long bonnet, but you'd have to hope it's one of the more interesting powerplant options...
So there you have it, a bargain way to feel at least vaguely like you're driving a pre-war racing icon. Though we would politely suggest that perhaps you shouldn't park it next to a 'proper' Bugatti if you pay a visit to La Vie en Bleu at Prescott hill climb this weekend...

---
TEAL TYPE 25 REPLICA
Price: £22,500
Why you should: It's not as expensive as a proper Bugatti
Why you shouldn't: It's nowhere near as cool as a proper Type 35