Friday 1st June 2012
MERC REVEALS ANOTHER AMG SUV
AMG engine surplus results in GL63 ... well, there had to be some reason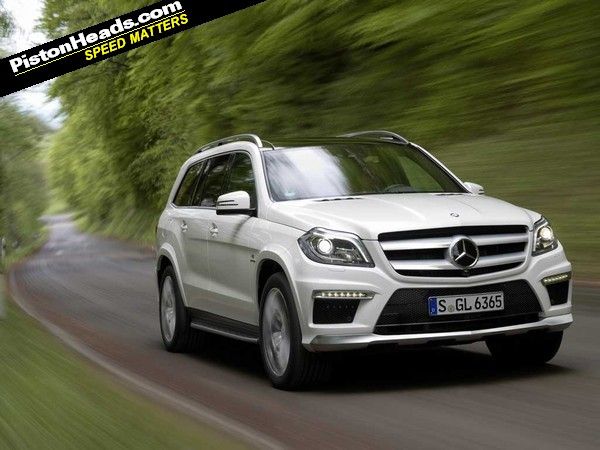 The G63
driven by Harris earlier in the week
is, by any rational measure, a ludicrous car. But one with charisma, heritage and ... side exhausts. The latter and credibility earned over more than three decades means the G-Wagen can just about carry it off.
Which leads us to this, the latest recipient of AMG's 5.5-litre twin-turbo V8. You can probably fill in the blanks...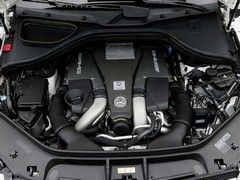 More bed hopping for the AMG V8...
To be fair there weren't many gaps in the Merc range that haven't been AMG'd,
R-Class
included for one brief moment and, in the not too distant, A- and B-Class too. That gaping hole in the range has now been plugged by the GL 63 AMG, giving the world another seven-seat SUV that can crack 60mph in less than five seconds. Just what we needed, eh!
The engine is the same as the G63 and other AMGs in the range, here producing 557hp and torque of 560lb ft, for a limited top speed of 155mph.
The GL 63 is predictably thirsty, but its 22.9mpg average is actually better than the GL 500 currently on sale. Put that down to the intelligence of the direct-injection engine, as well as the start-stop system. Hilariously, this lights up a green 'ECO' symbol in the dashboard when functioning.
There's no word on pricing for the new GL, but expect it to top the £83,290 it costs to buy the BMW X5 M. Hell, why not push it past £100,000. Seems like there's no ceiling on what some parts of the world will pay for top-end macho-glam SUVs - witness how quickly Land Rover sold out of the £120,000 Range Rover Autobiography Ultimate Editions last year.
The GL 63 goes on sale in the UK in 2013.