Wednesday 6th June 2012
VIDEO: PRE-LE MANS TESTING FOR DELTAWING
DeltaWing manages 54 laps in Le Mans pre-test - and at a reasonable pace, too...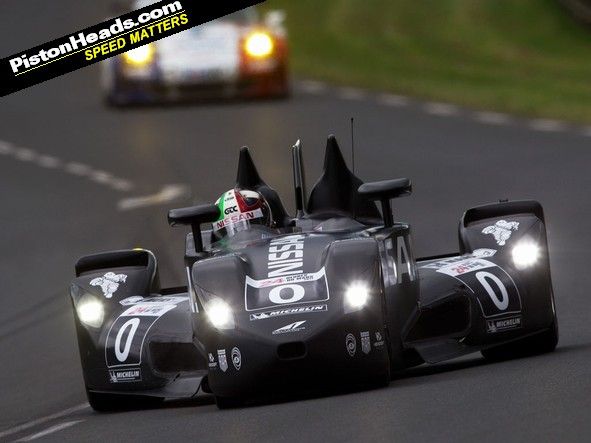 Nissan has released
this video footage of its intriguing DeltaWing racer in action
at the Le Mans test day over the weekend.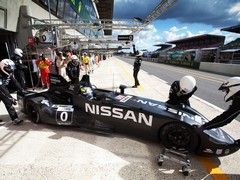 DeltaWing managed 54 laps
It was a moderately successful run for
the experimental team
, too, with the car completing 54 laps with Michael Krumm, Satoshi Motoyama and Marino Franchitti at the wheel. The big question, of course, is how fast the DeltaWing could go - have they achieved their aim of being somewhere between the LMP1 and LMP2 classes on pace?
Not quite, is the answer. With Motoyama at the wheel, the DeltaWing set a best time of 3min 47.9secs, 22 seconds slower than the time set by the Audi of McNish, but also more than seven seconds off the 3min 41.3secs set by the fastest LMP2, the OAK Morgan-Nissan.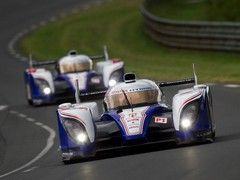 TS030 Toyota just a second off Audi pace
The Deltawing isn't the only Nissan interest in Le Mans, however - a whopping 14 of the 23 LMP2 runners are powered by Nissan motors.
Up at the sharp end of the field, the Toyota TS030 hybrid - probably the only serious threat to Audi following the withdrawal of Peugeot - managed a creditable 3mins 27.2secs. That put it in fourth place, but less than 1.3 seconds off the pace of the leading Audi.
Looks like shaping up to be an interesting Le Mans and, if you're going, remember that you can join us at the PH Friday Service en Sarthe before the race on 15th June...