Thursday 7th June 2012
RED VICTOR 3 SETS NEW RECORD
PH-stickered RV3 sets new quarter-mile record for a street legal car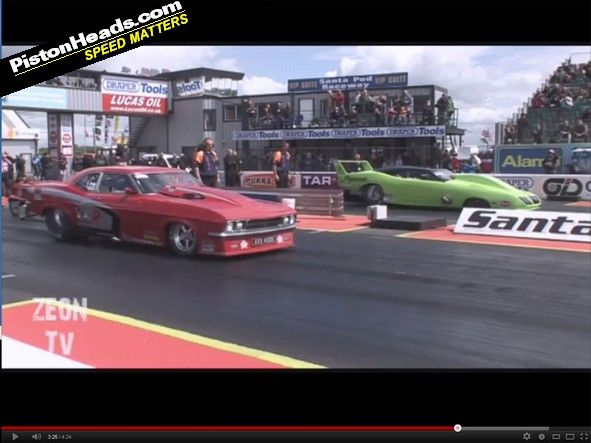 For those who have been following
the PH smiley-bearing Red Victor 3
, the significance of driver and friend of PH Andy Frost's time at the FIA Main Event at Santa Pod last weekend will be obvious.
But if the 6.59 second quarter-mile he achieved with a top speed of 220mph isn't impressive enough in itself, the fact that this now makes RV3 the world's quickest street-legal car over a quarter mile is genuinely mind-blowing.
Oh, and if you don't believe such a monster can be street legal, have a little look at this video of RV3 on the road...
Well done from all at PH HQ to Andy and all the Red Victor team!