Thursday 7th June 2012
SEVEN-SPEED MANUAL FOR BMW?
Patent drawings reveal Munich's plans for trick seven-ratio gearbox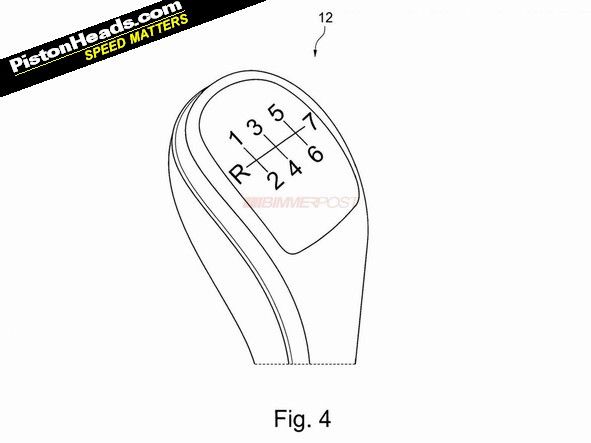 A German patent office drawing leaked online indicates BMW is working on a seven-speed manual gearbox, following the lead of
Porsche's seven-ratio transmission
in the 991.
The BMW fiends over at Bimmerpost discovered a patent filed last year that details BMW's exploration of a manual transmission with seven - or potentially even eight - ratios.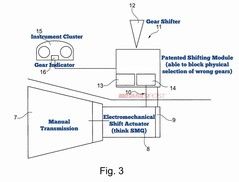 Now, before you start to mentally panic at the idea of so many ratios to deal with, BMW - and most other car manufacturers - tend to agree with you, conventional industry wisdom suggesting that six gears is about the most that a driver can comfortably handle without risking a catastrophic mis-shift. BMW itself describes the issue like this: "An 8 speed manual transmission would need four shift gates for the 8 gears alone."
BMW plans to get around these issues by surrounding the gears with magnetorheological or electrorheological fluid (the sort of stuff you get with adaptive dampers) that would prevent drivers from accidentally shifting into a gear that would do the engine harm. The idea is that, as in adaptive dampers, a magnetic or electric charge is applied to change the viscosity of the fluid should the engine's sensors deem it appropriate.
BMW seems to be working on two versions of this transmission, one with a conventional three-pedal layout, the other a shift-by-wire clutchless manual - kind of like a super-sophisticated SMG system.
BMW might not be the only manufacturer following Porsche's seven-speed lead, either; word is that Lamborghini is working on its own seven-speed manual, although there is a possibility that this is actually Sant'Agata's own take on the seven-speed twin-clutch transmission that's known to be going into the R8 this autumn.