Friday 8th June 2012
SPOTTED: THE 600HP HOLDEN COMMODORE HSV
...More to the point, that's 600hp and loads of space for the price of a warm hatch. Tempted?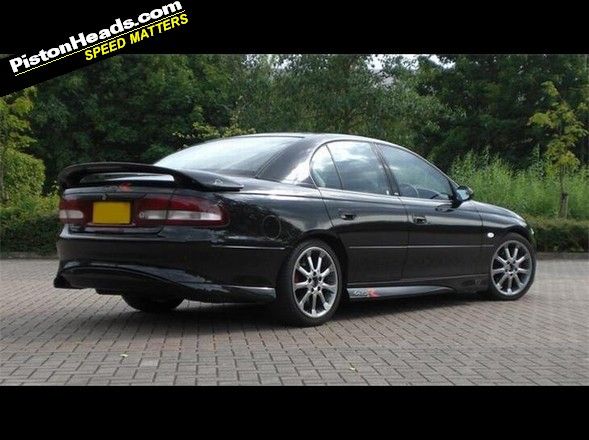 Now that Vauxhall officially imports
Griffin-badged fast Holdens
(I like to call them 'Pommodores', but that's because I have a terrible sense of humour), the delights of the HSV brand are well known here in Blighty.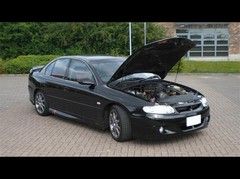 But it wasn't always so. Before the official arrival of the Monaro coupe, and subsequently the VXR8, the Aussie muscle cars did appear in the UK but were really only known to the cognoscenti. This is one of those cars.
Based on the VX generation Holden Commodore, this HSV GTS-R, with its 5.7-litre LS1 GM V8, started off pretty feisty, with a 400-or-so hp power output. Clearly that wasn't enough for the owner, however, and there followed a pretty mouthwatering engine upgrade, including rods, pistons, a trick cam, an uprated fueling system and... a supercharger.
The result, claims the vendor, is more than 600hp and a torque output of 570lb ft. Which is really as much bang for your buck as you're going to get for £13K. In other words, the price of a new Suzuki Swift Sport.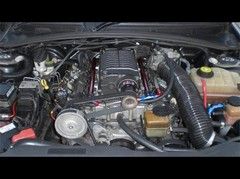 The chassis hasn't been forgotten either, with new brakes, beefed-up anti-roll bars, uprated dampers and all sorts of other tricks to help the driver keep that 600hp pointing in the correct direction.
Of course, if power isn't the be-all and end-all, and you crave that V8 gurgle in something a bit more up to date, there's always this 2008 VXR8. With 36,000 miles on the clock and the more modern 6.0-litre LS2 under the bonnet it seems a bit of a steal at £18,500. Though we'd probably remove the green undercar light if we ended up buying it...

---
HOLDEN COMMODORE HSV GTS-R
Engine: 5,665cc V8
Transmission:5-speed manual, rear-wheel drive
Power (hp): 605hp (according to vendor)
Torque (lb ft):570 (according to vendor)
MPG: NA
CO2: NA
First registered: 2001
Recorded mileage:79,000 (40,000 since engine rebuild)
Price new: Many tins of Foster's (or Victoria bitter)
Yours for: £12,995