Monday 11th June 2012
SPOTTED: AUDI RS4 AVANT (B5)
Harris drives the new RS4 later this week; Dan gets excited about an old one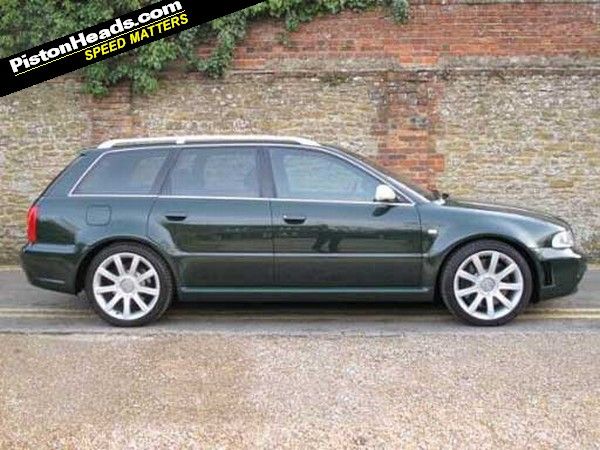 Expect a lot of RS4 noise as this week progresses. The car that came back from the dead - rumour was
it was to be canned
- Audi has thankfully decided
we do need another RS4
. And it promises much, not least
sticking with V8 power
.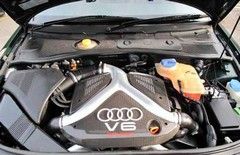 2.7 V6 is tuneable but this one's standard
Casting through the
PH classifieds for RS4s
from the two previous generations - V6 twin-turbo B5 and V8 B7 - reveals just over a hundred or so cars of varying configurations, from soggy soft tops to sober saloons and, of course, super cool Avants.
This B5 stands out, not least for its apparently spookily low mileage. Now, it's all too easy to be transfixed by such things and lose sight of the bigger picture and this is pretty beefy money for a B5 - you could have a leggy one in the same colour with a claimed 420hp for less than half this amount or any number of perfectly decent V8 B7s.
So why would you? Well, as you'll soon see browsing the ads, the B5's turbo engine does offer plenty of scope for tuning, many owners falling for this temptation. You can argue the toss of the merits of this but if you're being purist about it and want an unmolested example like this you'll have a longer search.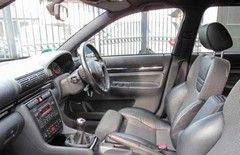 Old school Audi, in all the good ways
You'd have to argue the standard 380hp is enough to be going on with, though you can see why many would be tempted to go for more. But why would you pay over the odds for an older B5 anyway? Well, there's something a little more focused about these earlier ones that appeals, the fact it was only available in Avant form adding to the kudos and harking back to the days when RS models had a real whiff of skunk works about them, rather than being a fancy flagship model. The B5 look manages the apparently contradictory ability to appear both more discreet and more hardcore than the later cars too, especially on these standard alloys. The fact the engine was developed and built here in the UK by Cosworth adds a further appealing twist.
This isn't to belittle the B5's V8 successor which is, by any stretch, a magnificent car and blessed with one of the all-time best exhaust notes ever. Green is a bit of an odd colour, granted, and the price is quite a hurdle. But for what looks like a bit of a time-warp car someone must be tempted?
See the original advert here.

---
AUDI RS4 (B5)
Engine: 2,671cc V6, twin-turbo
Transmission: 6-speed manual, 4-wheel drives
Power (hp): 380@6,100rpm
Torque (lb ft): 324@2,500rpm
MPG: 23.4mpg (NEDC combined)
CO2: 288g/km
First registered: N/A
Recorded mileage: 16,000
Price new: N/A
Yours for: £25,995