Tuesday 12th June 2012
NEW RENAULT CLIO RENAULTSPORT SPIED
Our man at the 'ring spots new hot Clio on test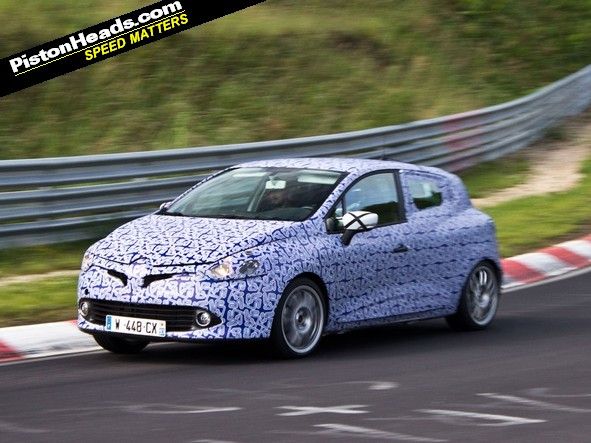 This 70s wallpaper-wrapped hatch is a test mule for the new Renault Clio, due for launch at the Paris motor show this September and snapped testing at the 'ring.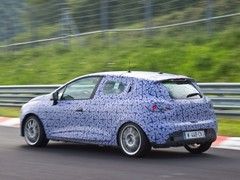 They could also be some of the first spy shots of the Renaultsport version of the new Clio.
Snapped by our man at the 'ring Dale Lomas this morning, the new car had us briefly wondering whether it was a new Vauxhall Corsa (looking at that nose).
Before Dale pointed out that French numberplate and - er - the fact that he happened to know Renaultsport was busy testing on the Nordschleife.
So what do the new pics tell us? Not much, other than that it looks like the Mk4 Clio will be a five-door only affair, meaning this will be the first RS Clio with rear passenger doors.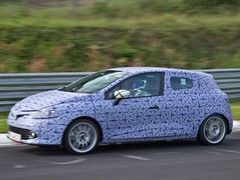 Unfortunately for lovers of the screaming naturally-aspirated 2.0 litre in the current car, word has it that the new car will be powered by a downsized 1.6 turbo - which perhaps explains the parp-bang exhaust noise reported by Dale. Interestingly, Dale also says that it 'changes like it's got a DSG 'box'. Intriguinger and intriguinger...
Course, if the thought of a turbocharged Clio doesn't appeal, there's always the PH Classifieds...
Pics: Dale Lomas