Wednesday 13th June 2012
PISTONHEADS MEET AT LE MANS CLASSIC
If you are heading to the Classic it doesn't mean you have to miss out on a PH meet.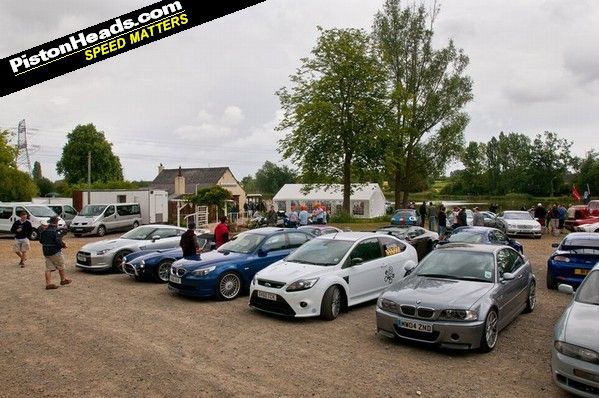 While all around are getting excited about the 24 Hour, we mustnít forget that 2012 is also the year of the Le Mans Classic, a biennial celebration of what made Le Mans great. No hybrids, no diesels and very little in the way of silencing makes the Le Mans Classic a must for those who prefer their endurance racing to be a little more cultured.
If you are at the Classic and fancy meeting up with other PHers who are there, we are pleased to announce our PH Classic Meet at Le Bounty.
Taking place on Friday 6th July, the gates will open at 12.00 and will run on through to 17.30 and, while absolute capacity at the venue is 200 cars, with folk coming and going throughout the afternoon you are almost guaranteed a space. Despite this we would appreciate it if you could sign up to the event here as this will help the venue owners to know how many cars to expect and cater for.
Speaking of catering, as per usual the team at Le Bounty will look after your stomachs in true British style with Steak & Guinness pie, new potatoes, peas, carrots and gravy along with a range of salads for those who like that sort of thing. If you prefer more normal Le Mans fare, then a Beef Burger, chips and side salad will also be offered.
All meals are priced at 10 euros and will be served in the marquee, restaurant or terrace overlooking the lake. To drink, you can choose from hand-pumped London Pride or 1644 draught, both charged at 5 euros a pint
Donít forget to sign as attending here
Directions to Le Bounty: The post code is 72220, but if you type in 72220 Telochť, France on Google Maps you will see it will not take you to Le Bounty as it's an area postcode.

Le Bounty is the blue area (the lakes) just down (south) a little and off the D338.
We are 4k South of Mulsanne on the D338 towards Tours. Large black and blue sign on the left after leaving Mulsanne.