Thursday 14th June 2012
FERRARI-DEVELOPED TURBO V8 ON THE WAY...
...but California body is misleading - it could well be used in a Maserati first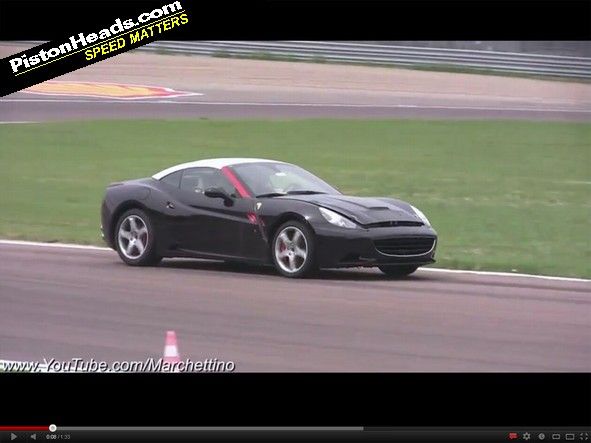 The internetweb has been abuzz of late with video footage of
a Ferrari California test mule lapping Fiorano
to the accompaniment of the distinct rush of turbocharging. But this is not necessarily an indication that the next-gen California will get forced induction.
The key to the mystery, we hear, is the recent investment of 50 million euros by parent company Fiat in a new engine plant at Maranello to develop engines for the group's high-end models (for that, read Ferrari and Maserati).
Which means that, although the new motor under development is in the body of a California, it might well be heading for one of Maserati's two planned new saloons, the replacement for the Quattroporte and an all-new smaller model.
That's not to say that the turbocharged V8 won't find its way into the next California - it's something that 'may or may not happen' a Ferrari insider has told us. Our best bet at the moment? The new engine will go into a Maserati first, but will eventually filter into a California replacement. However, since Ferrari has only just given the California a significant facelift, that new car could be further away than some people imagine...