Thursday 14th June 2012
REVAMPED MINI ROCKETMAN GETS A RE-RUN
But does Olympic-inspired concept mean the mini Mini is back on?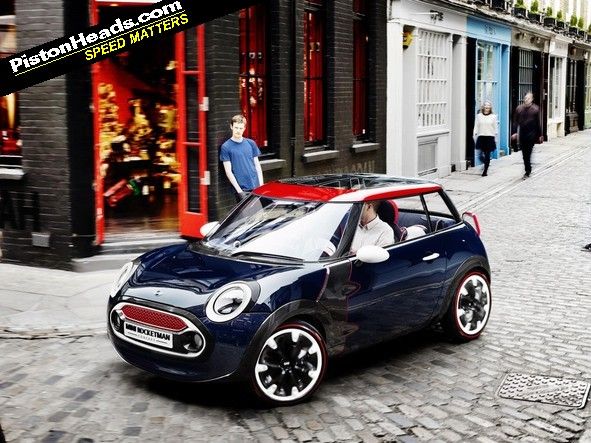 BMW-Mini is using its sponsorship of this summer's Olympics as a chance to roll out a new version of the
Mini Rocketman city car concept
that was first unveiled - to much applause - at the 2011 Geneva motor show.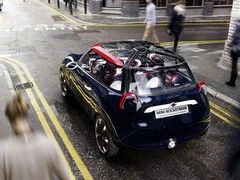 Production plans were even strongly mooted for the baby Mini, but
early this year BMW reportedly canned the project
- the contrasting demands of modern safety regs and customer expectations of sporty handling seemingly making the project unviable.
Newly made-up in a predictably patritotic red, white and blue Union Jack/Flag-inspired colour scheme inside and out, however, the revamped Mini Rocket man begs the question: is a production version back on the table?
We hope so, but a lick of paint and a new interior for the concept could just as easily be nothing more than a pre-Olympics publicity stunt to remind us exactly which company is providing all the official vehicles. Fingers crossed...
Ps - I just can't write a Mini Rocketman piece without linking to the legendary William Shatner (and if you don't know what I'm talking about, click the link - it's worth it)...