Monday 18th June 2012
MERCEDES READIES SLS AMG BLACK SERIES
Now the SLS gets properly hardcore...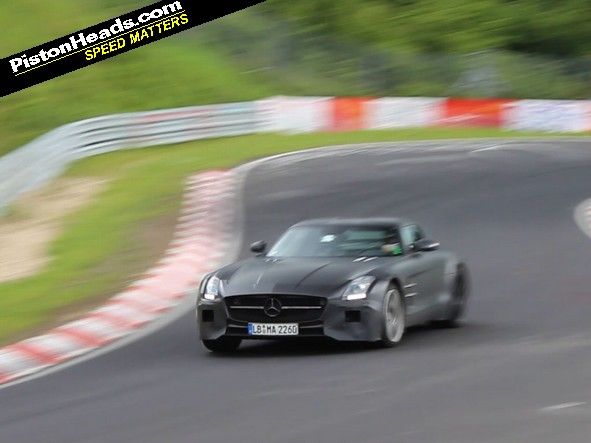 If you thought the new
AMG SLS GT
was short of width, noise and presence, don't worry. The AMG test team is already one step ahead of you. The raucous beast you see here is the test mule for the 2013 AMG SLS Black Series. Yes, a Black Series version of AMG's hottest model. As you'd expect, it's not just wider arches and an (even louder) exhaust system.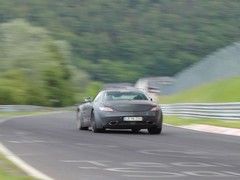 Word on the streets of Nurburg would have you believe this hot SLS will be pushing out a thoroughly ridiculous, but plausible, 660hp (up from 591hp in the GT version). Coupled to a
quicker-shifting version of the 7-speed DCT 'box
, the new car must make the straights of the Nordschleife feel even shorter to that lucky driver. And judging by the width of the rubber under those wide arches, the corners will be feeling pretty good, too.
The SLS Black Series is expected to be offered during 2013, but in true Black Series tradition we have no idea if the price will be double that of the original version or just a hefty surcharge over standard. If that's too long to wait, why not have a mooch through the used SLSes in the PH classifieds?