Tuesday 19th June 2012
WILL.I.AM'S MODIFIED DELOREAN-THING IMPOUNDED
Will he may be, but driving his new car he isn't...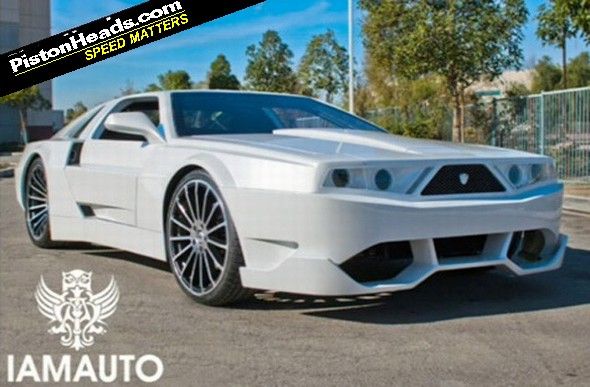 Rapper and producer Will.i.Am has had his car impounded. Pulled over by police for driving a vehicle with no licence plates, the car was subsequently seized, says
showbiz website TMZ
, as a more serious issue relating to its registration came to light.
While this isn't the most PH-worthy of news, the car he was driving may be of some interest. Using (we hear) DeLorean DMC-12 as a base and adding parts from a Dodge Challenger, the Black Eyed Peas frontman has made his own - ahem - unique gullwing creation, with a little help from West Coast Customs.
But the car is far from a one-off. It is the first product of Will.i.Am's new business venture, IAMAUTO. In a seemingly great act of philanthropy, the overall goal of IAMAUTO is to provide manufacturing jobs in the deprived LA neighbourhood in which Will.i.Am (oh for goodness sake, can't he just call himself William James Adams? - Ed) grew up.
Whether or not this goal will be achieved, however noble its aims might be, remains to be seen. He needs to get the original car back from the police impound first...