Thursday 21st June 2012
CHRIS HARRIS VIDEO: AUDI RS4
Chris puts the new Audi RS4 into context against its predecessors ... and one very close rival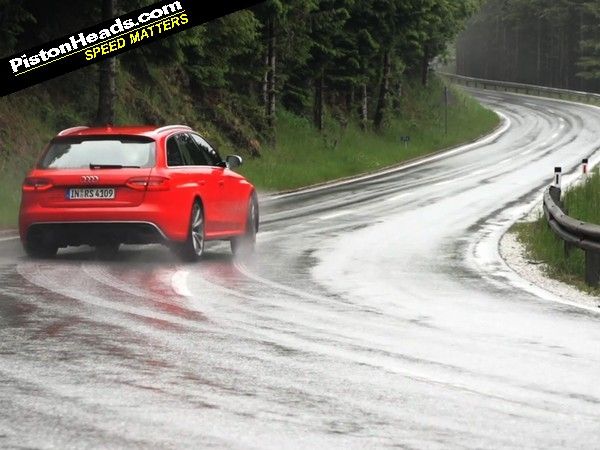 Having already written a thousand words
on the new B8 RS4
, and now bunged a 20-minute video up, I'm struggling for new things to say about the car.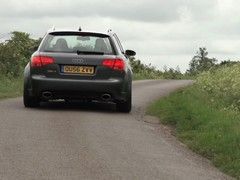 Previous B7 RS4 was the consumate all-rounder
What I can do now is look back on the past week and assess the reaction to the car.
There's one very important question that every road-tester type should ask themselves right at the very moment they are tackling the minutiae of any car's ultimate Queef-performance: would I like to spend 12 months in this thing?
It's a great leveller that one. Forget the degrees of oversteer, ignore the odd second over the quarter-mile and instead think of a cold, damp November morning, dropping the kids to school and driving two hours to the airport.
That's where the RS4, in fact all RS4s, tend to shine. What they lose in subjective frills they compensate with a kind of super-heated dependability.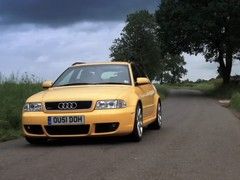 Twin-turbo B5 version gets the Harris nod
I still feel that way about the new RS4 - it would be a pleasure to live with but the issues I raised last week still detract from the package. It's bloody useful having a rival car present on a first drive event. It's an invaluable control facility; a point of context. That's why we had a C63 AMG along for the test.
Anyways, you get all three RS4s in this video. B5, B7 and B8 - plus a little C63 for good measure.
Both the old cars came from Audi's historic fleet and even though the B7 was so nice it made me genuinely wonder if the new car was worth more than twice the money, it was the gnarly old B5 that won the day for me. Just about everything it does dynamically, it does badly but you can sort that, make it go like stink and it just looks fantastic.
---