Thursday 28th June 2012
BERNIE, BUTTON AND LEWIS BACK PLANS FOR LONDON GP
Much hyped plans for a street circuit F1 race in London move a step closer to reality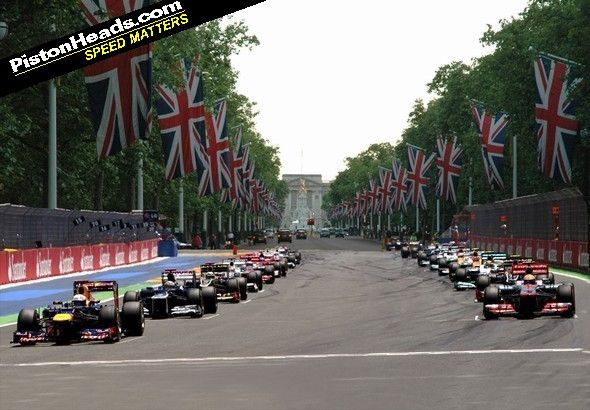 How a London GP could look, but probably won't...
Jenson button and Lewis Hamilton are to showcase plans tonight at the RAC on Pall Mall for an F1 race around the streets of London - a project that is reportedly backed by F1 boss Bernie Ecclestone.
The 3.2-mile circuit would wind its way around the iconic landmarks of London and the West End, starting on the Mall in front of Buckingham Palace and including places such as Trafalgar Square and Piccadilly Circus.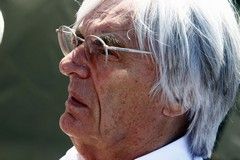 Ecclestone: keen to see F1 in London
The idea, says backer Santander Bank, would be to create a 'carnival' atmosphere attracting up to 300,000 spectators.
The plans are even said to have the wholehearted support of Bernie Ecclestone, who is known to be keen to stage a race in London - in fact the F1 supremo has even offered to foot the promotional bill for the event, estimated at around £35 million.
Speaking to The Times, Ecclestone said: "With the way things are, maybe we would front it and put the money up for it. If we got the okay and everything was fine, I think we could do that ... It would be fantastic, good for London, good for England." He even said it would be "a lot better than the Olympics". But then Mr E is never short of hyperbole... Especially if it distracts from other headlines around this week.
There have also been recent proposals for a race around the Olympic Park in the east of the city at some point in the future, too. But with Ecclestone seemingly throwing his weight behind a West End London GP, it seems the likelihood of that race happening is pretty high.
You can see a (slightly) more sophisticated CGI mock-up of the race than our admittedly awesome effort from 8pm tonight (28th June) at: facebook.com/lewisandjensonsantander