Thursday 28th June 2012
SPOTTED: CITROEN BX 4TC
Fancy a super-rare example of one of the most eccentric Group B cars? Course you do...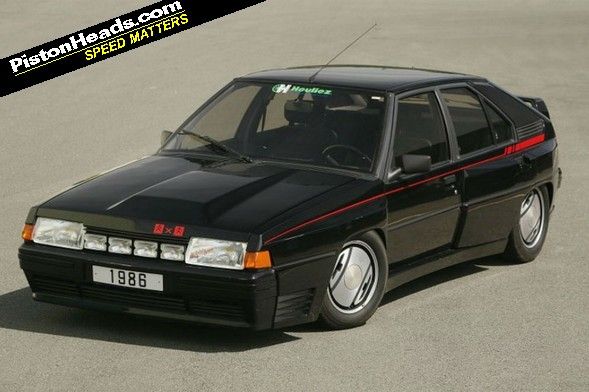 As far as unsuccessful Group B projects go, the Citroen BX 4TC was pretty much the most spectacular. It didn't hit the World Rally stage until 1986, and only managed three competitive appearances - with a best place of sixth in the Swedish rally championship - before Group B was banned.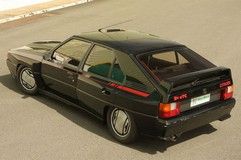 More inexplicably still, despite its in-house competition (the 205 T16) proving unequivocally that a mid-engined layout was the way to go, the 4TC had a longitudinal turbocharged four-cylinder engine poking out over the front axle line. Even a decent power output of between 380hp and 430hp wasn't going to save it.
Then there was the debacle of the roadgoing car. Developed by coachbuilder Heuliez, the four-wheel drive road car, with its 200hp turbocharged engine and a top speed of 137mph, deserved at least that homes would be found for the 200 examples and the dozen or so cars with two doors and a shortened wheelbase required to homologate the full-on Group B version.
But by 1988 just 85 cars had been sold and Citroen, fearful of having to bear a costly after-sales burden for the hand-built special, sought to buy back as many cars as it could - and to have them destroyed.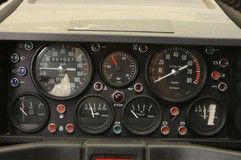 But what proved a bit of a disaster for the company that has now dominated the WRC for the best part of a decade, and like so many group B specials, the BX 4TC is now seriously collectable.
It's thought that just 40 or so examples survived the purge, of which this BX 4TC is one. Uniquely finished in black, this particular car was actually assembled by bodywork apprentices at the Lycée Professionnel de Niort rather than by Heuliez itself and has covered just 1,036km during its life.
If you fancy it, the 4TC is up for an estimate of between 40,000 euros and 60,000 euros when it goes under the hammer at the Le Mans Classic auction on July 7.
The sale has more than its fair share of other automotive esoterica and exotica, too, as you'll see if you take a butcher's at the full listof lots on Artcurial's website. Scroll past the 500 euro ties (we aren't joking) and you'll see Audi R10 and Peugeot 905 Le Mans prototypes, a gaggle of Peugeot touring cars, a two-door 405, a Renault Fuego cabrio, a saloon version of the Citroen XM, even a Peugeot 309 estate...

---
CITROEN BX 4 TC
Engine: 2,141cc four-cylinder turbo
Transmission: 5-speed manual
Power (hp): 200@5,250rpm
Torque (lb ft): 217@2,750rpm
MPG: N/A
CO2: N/A
First registered: 1986
Recorded mileage: 1,036 (km)
Yours for: 40,000-60,000 euros