Monday 2nd July 2012
MERCEDES CLS SHOOTING BRAKE UNVEILED
Sleek estate gets world debut at Brooklands, and an AMG version's on the way...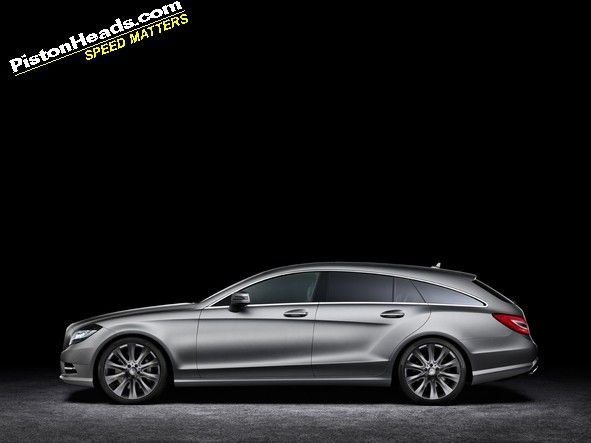 Mercedes has shown off its new CLS Shooting Brake estate to the world at its Mercedes-Benz World uber-showroom at Brooklands.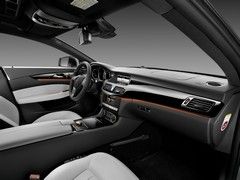 The swoopy wagon is the production version of
the Shooting Break (sic) concept
that was unveiled at the Beijing motor show back in 2010 to widespread acclaim, (though it did cause a bit of a kerfuffle among PHers upset at the butchering of the term 'shooting brake').
That confusion over the name has happily been settled now, and thus Mercedes presents its new estate as simply the CLS Shooting Brake, returning to the more traditional nomenclature.
As for the car itself, the front end is more or less identical to the saloon version of the CLS, but the bodywork aft of the A-pillar is unique to the Shooting Brake (a car that incidentally is one of 10 forthcoming new models with no direct predecessor). With five doors and a swooping estate roofline, it is clearly a wagon, but it also (says Mercedes) hits the same coupe-like spot as its four-door sibling. Rather like a Reliant Scimitar, a car that Daimler CEO Dieter Zetsche actually cites as spiritual inspiration for the new car.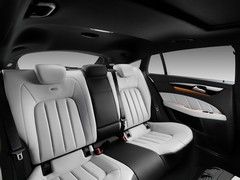 When it hits showrooms in November, the CLS Shooting Brake will be available with a choice of four-cylinder diesel, six cylinder diesel, V6 petrol and a V8 petrol. Power outputs for the model, which shares its motors with the saloon, range from 204hp for the base diesel to 408hp for the 4.6-litre turbo V8.
That v8's not the range-topper, though - fans of fast estates will be pleased to learn that a CLS63 AMG Shooting Brake is in the works, complete with stonking 5.5-litre biturbo V8