Friday 6th July 2012
TIME FOR TEA: F1 HISTORY IN 60 SECONDS
Six decades of F1 design crammed into a minute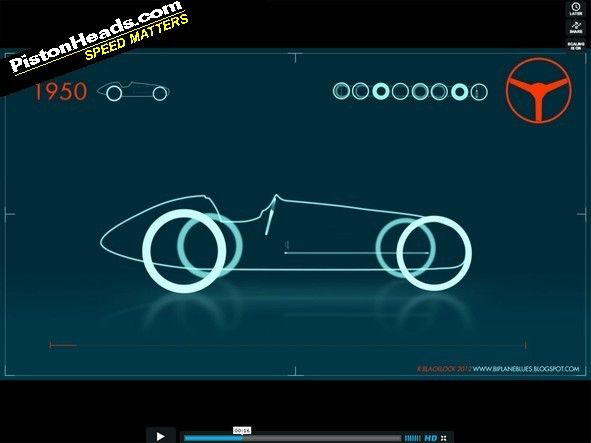 Just in time for this weekend's British Grand Prix, today's Time for Tea chronicles the entire history of Formula 1 cars in a single minute.
In fact, it's so fast that we've already watched it a few times to catch bits we missed. But it really does cover everything; there are the very early, basic cars which then progress through the 1960s to become lower and wider.
Wings and a radically altered shape come in with the 1970s, V12s and even more aero in the 1980s, and then things begin to morph into a silhouette that is similar today's machines during the 1990s. It really is compelling, and makes you wonder just what this video might look like in 20 years time.
So make yourself a pot of tea; you'll want to watch this one a few times. And just in case it goes too quickly, or you would like some more detail on how F1 cars have evolved, below are photographs of every car that has won at Silverstone in the hands of a British driver. Enjoy the weekend!
Evolution of the F1 Car from Ruf Blacklock on Vimeo.