Thursday 12th July 2012
NEW MCLAREN 12C SPIDER - TIME FOR TEA?
Touring car ace Mat Jackson puts the new open-top McLaren through its paces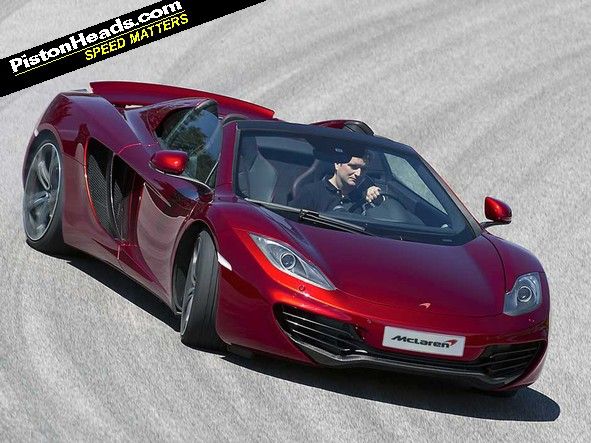 You'll probably have seen
the new McLaren 12C Spider
by now. You'll also have seen how the 625hp roadster adds a mere 40kg in weight over the coupe version.
What you won't have seen is the new car on the move, a situation that's remedied by this lovely-looking video of the new open-top McLaren.
Behind the wheel is BTCC driver and McLaren test driver Mat Jackson, proving rather definitively that yes, the 12C will slide. And we thought racing drivers didn't like sliding...