Friday 13th July 2012
M4 OPENS AGAIN
London closure is over, but weight restrictions still in place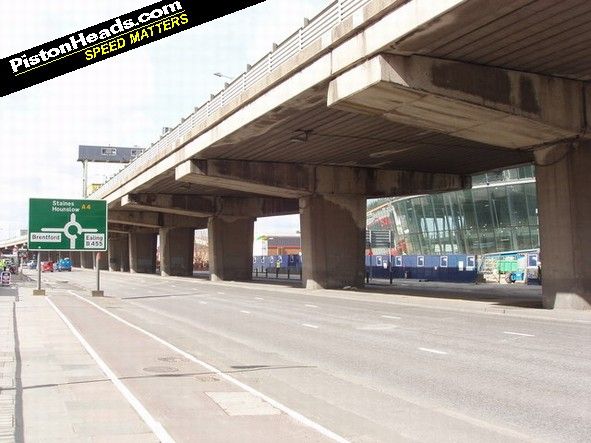 The M4 Boston Manor viaduct in west London has reopened this morning, a week after it was closed for emergency repairs.
The elevated section of the M4 between junctions two and three was closed after cracks were discovered on the bridge supports on the viaduct.
It's surely welcome news for the tens of thousands of motorists who have been hit by traffic problems as the already clogged arterial routes into and out of west London have struggled to cope with the M4's traffic load.
With the Olympics coming up it's also crucial that the main route between Heathrow in the west and the Olympic site in the east is clear. "The whole country wants the Olympics to be a huge success," Shadow Transport Minister John Woodcock told BBC Breakfast, "so it is a huge relief that the road is open because of the chaos it would have caused with athletes arriving on Monday to travel to the Olympic Village".
But all is clearly not 100 per cent well; according to the highways agency heavy vehicles will still be banned from that part of the M4.
The crack was discovered during an ongoing repair programme," said the Highways Agency in a statement. "Work on that continues and for this reason vehicles weighing 7.5 tonnes or more will still be restricted from using the motorway between the junctions. A diversion route remains in place via the A4 and A312 dual carriageways."
So what with the continuing weight restrictions on the Hammersmith Flyover and work continuing on the M4, it does seem as if the whole thing is more of a patch-up than a full-on repair. And with large parts of our elevated road network nearing the end of their natural lives, you do begin to wonder which bit will hit problems next...