Monday 16th July 2012
POLICE OPPOSE OXFORD RING ROAD SPEED LIMIT CUT
Thames Valley Police says pulling limit on A40 from 70mph to 40mph is potentially dangerous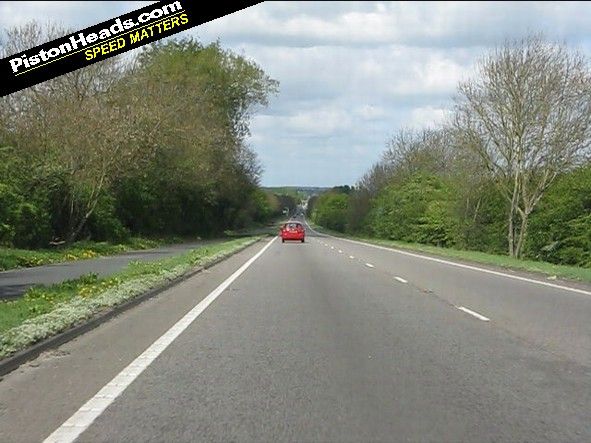 A40 Oxford ring road: currently 70mph, could become 40mph
Recent plans to cut the speed limit on part of the Oxford's city ring road from 70mph to 40mph have, perhaps unsurprisingly, not been universally popular. But it's with whom the scheme has met with resistance that's intriguing; it's not just from Oxfordshire County Council, but now also from Thames Valley Police.
As part of Oxford City Council's proposal to build up to 1,200 houses alongside the Barton area of the A40, a new 40mph speed limit has been proposed to create an 'urban boulevard'. Since some of the new houses are planned to directly face the dual carriageway, three pedestrian crossings are also proposed, linking the houses to the city on the other side.
Thames Valley Police has been reported in the local press as saying that a 40mph limit would be inappropriate for a dual carriageway and that it simply wouldn't be possible to enforce the limit effectively. It has also voiced concerns over pedestrian safety, suggesting that people could find it hard to judge the speed of oncoming traffic - especially if that traffic is flowing at a variable rate.
The issue could turn into a power struggle between the City Council and Oxfordshire County Council, which has responsibility for speed limits in the area. The county council has suggested that 50mph would be a more appropriate figure for a dual carriageway and has estimated that placing pedestrian crossings on the A40 would lead to an extra six accidents per year.
But these questions of safety, a cynic might suggest, might actually be secondary to noise considerations. There is of course a desire to build as many homes in the area as possible, but a limit higher than 40mph might require houses to be moved back from the road so as to accommodate barriers to mask traffic noise.
But whatever the real reasons for the call for the 40mph zone, it's refreshing to see both police and local authorities campaigning for the often apparently mutually exclusive causes of safety and decent-speed traffic flow.
The scheme undergoes a public planning enquiry this week.