Wednesday 18th July 2012
SPOTTED: JAGUAR XJ-C
There's 70s BL glamour aplenty here, so why does it remind us of a bowler hat?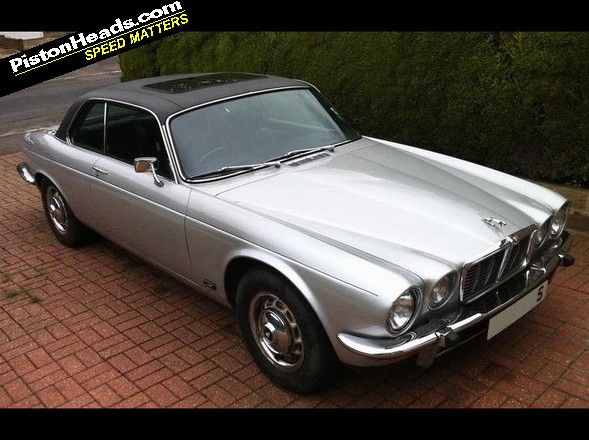 Has a bowler hat ever been sexy? With the possible exception of the titfer worn by Liza Minelli in Cabaret, you'd think that the answer would be an emphatic no. Especially given the results you get if you type it into a Google image search.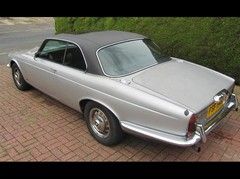 Which makes it all the more odd that I find Series I, II and III Jaguar XJ6s so alluring, because for all their manifest grace they have always put me in mind of a bowler hat. Now, I honestly don't know whether this is the 'English gent' image, or the fact that the three-box shape, with its gently curving roof, imparts a certain 'bowler-ness'. I think it's probably a bit of both.
The pillarless XJ-C coupe, then, is the sexiest bowler hat ever, by that somewhat fuzzy logic. But even if you don't quite get my curious thought processes, you'll probably still admit that it's a very pretty car. And a rare one, too. The XJ-C was produced for just three years between 1975 and 1977, and the fact that it cost more than the saloon for less metal didn't play too well in an austere post oil-crisis market, so examples of the dapper two-door only numbered 10,426 by the time it was canned in 1977.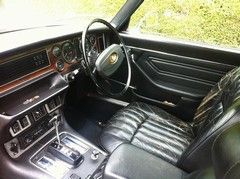 Time has subsequently taken its own toll on XJ-C numbers (with rot hidden by the vinyl roof killing plenty), to the extent that fewer than a hundred are on the roads of the UK today.
This particular XJ-C must have been one of the last of the breed to be built, as its S-plate reg number means it was registered no earlier than 1 August 1977. In the ensuing 35 years it's been through five owners and, even though it's only done 52,000 miles, is by the owner's admission in need of a wee bit of TLC by now.
But he uses it as a commuting tool even now, it has an MOT all the way until March next year, and it's quite frankly a wonderfully elegant and nostalgic slice of Brit motoring nostalgia for a whisker under £4,000. What could possibly go wrong? Actually, don't answer that...

---
JAGUAR XJ-C
Engine:4,235cc straight-six
Transmission:3-speed automatic
Power (hp):180@4,500rpm
Torque (lb ft):232@3,000rpm
MPG:17mpg
CO2:na
First registered:1977-78
Recorded mileage:52,000
Price new: £4,260
Yours for: £3,950