Thursday 19th July 2012
CHRIS HARRIS VIDEO: CLASSICS FROM THE ARCHIVE
Chris is on holiday so we've been on the hunt for some vintage Harris from the archives...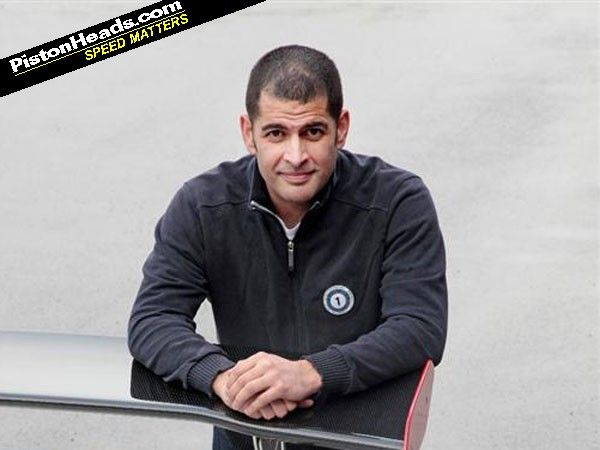 If you're here for Chris Harris's latest video we have to report he's actually not got one this week. Well, everyone needs a holiday. Fear not, he's not been sitting idle and normal service will resume next Wednesday and, rest assured, it's going to be a beaut.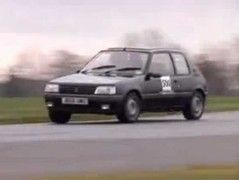 Chris early on in his racing career...
We wouldn't want to deprive you of your weekly hit of Harris skidfoolery though, and a quick office poll of Monkey's greatest hits recalled this very amusing little film of Harris with (then) Autocar colleagues Andrew Frankel, Colin Goodwin and Steve Sutcliffe having
a bit of a race in some £250 bangers
. Some things never change though, including the helmet Chris is wearing that reappears in one of the 10 videos we've selected from his back catalogue since joining us at PistonHeads earlier this year.
The thread here contains a poll, so you can choose your favourite from a shortlist of 10, randomly chosen according to a bit of to and fro in the PH office. So we've got his first, in which an unsuspecting C63 AMG gets driven on space saver tyres in the name of ... well, we'd say science but it's not really. Then we've got Chris's take on the much-anticipated Toyota GT 86 and demonstration of why we should all celebrate the return of affordable rear-wheel drive. Or maybe you prefer the driven and drifted (spotting a theme here?) battle twixt Nissan GT-R and BMW M5? Then there's Chris's more thoughtful assessment of the McLaren MP4-12C and proof that, yes, it will go sideways, followed by an epic drive in the V8 Morgan Plus 8.
A love of Porsche 911s, M3s and AMGs is well known, our next shortlisted video combining perhaps the most extreme examples of each with a GT3 RS 4.0 (his own) driven back to back with an M3 GTS and C63 Black Series. Shortly afterwards Chris was out in another of his own cars - his very lovely E28 BMW M5.
A passion for rallying has been reflected in several of Chris's videos and we've shortlisted two for this selection - rally heaven with a Lancia Stratos (and others) and then a rather more grassroots expedition in the cheapo BMW 3 Series rally car bought with fellow PH contributor Dan Prosser. Finally, and right up to date, we've got last week's video featuring the rather epic Pagani Huayra.
Which is your favourite? Let us know in the poll! And in the meantime enjoy Chris from a former life thrashing some poor Peugeot 205 that probably thought it had earned a peaceful retirement...
Enjoy the vid!
Vote for your favourite Chris Harris vid here