Monday 23rd July 2012
PEUGEOT 208 GTI GETS GO-AHEAD
Paris show debut and 2013 release for the return of the GTI Pug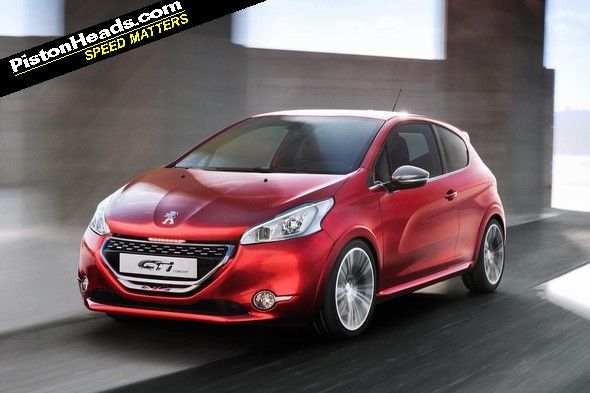 Peugeot is to put a GTI version of the new 208 hatch into production next year, following on from
the 208 GTI concept
it showed at Geneva in March.
The new car will get its public debut at the Paris motor show this autumn, before going on sale in 2013. Beneath the bonnet will be the same BMW-PSA developed 1.6-litre turbocharged engine used in the Mini and DS3.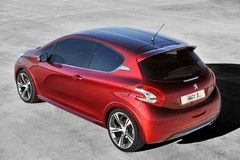 Two versions of the car are likely to be offered, with a 155hp output as 'standard' and a beefier 204hp for a top-end car, which could be called the 'GTI Racing'.
But Peugeot has lost its reputation for fast hatches of late, effectively handing over the responsibility for fun French hot hatches over to Renault for the past decade or so. But will the return of the GTI name resurrect the spirit of the old Pug hot hatch GTI and bring Peugeot back to the forefront of the performance hatch market?
The answer is unfortunately an emphatic 'maybe'. Because although Peugeot is indeed bringing back the GTI badge and although it will almost certainly be less wet than the 207 GTI, the 208 is not a signal for Peugeot to start chasing after Renaultsport.
Speaking with Autocar, Peugeot UK's managing director Tim Zimmerman said: "We have to find our own niche, and one in which we can expect to sell a significant number of cars. The Renaultsport route has its own appeal, but it is not the way we want to go. We want more emphasis on everyday usability, where we think we'll find a larger audience.