Tuesday 24th July 2012
TIME FOR TEA? WILTON HOUSE TEASER
Shameless supercar-based indulgence to accompany your afternoon brew ... go on, grab a Custard Cream too!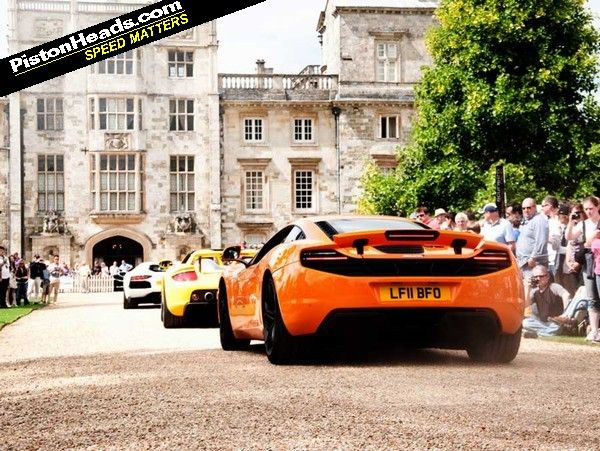 That strange blue colour in the sky and odd sensation of warmth that's been occurring of late gives us hope that the rest of the season formerly known as 'summer' might finally play ball for the remaining meets and events coming up.
Not least Wilton House, the annual supercar/stately home extravaganza that this year takes place on August 5 and will feature a special PistonHeads parking area. Get your tickets here if you fancy coming along and kicking some very expensive tyres!
To get us all in the supercar mood the organisers have put together this rather tasty little video of a Bugatti Veyron and McLaren MP4-12C going for a discreet (OK, not that discreet...) little blast. As we say, pure indulgence but who's to complain. Enjoy...