Thursday 26th July 2012
FORMULA CROSS: LIKE RALLYING, ONLY SMALLER
What do you get if you cross a quad with a rally car? A whole lot of hilarious...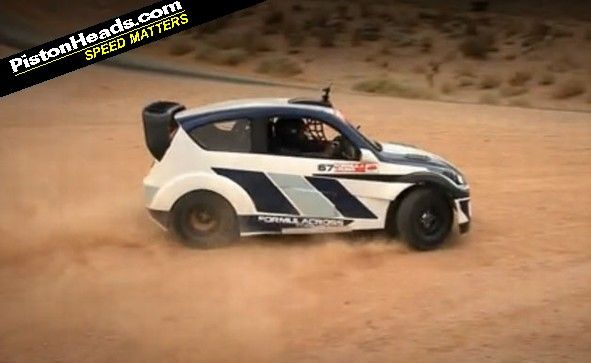 Although we do cover things bike-related here on PH, it's probably a safe bet to say that the majority of us prefer cars to bikes. Thus one fairly surefire way of improving the quad-bike experience is to replace handlebars with steering wheel.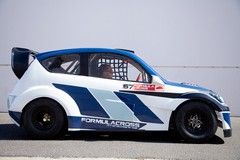 Add to that a tubular spaceframe chassis a full roll cage and some rather flimsy bodywork and you have Formula Cross - a kind of half-size rally car that frankly looks to be a complete hoot (check out the video below).
The Formula Cross starts life as a Yamaha YFZ 450 Raptor quad bike, but as well as the cage and body gets a wider track and adjustable anti-roll bars. Oh, and if you want to you can also base it on the more powerful 700cc version of the Yamaha Raptor
It's the creation of Rhys Millen Racing (he of Pikes Peak and US drifting fame) and is, according to the Formula Cross website 'coming this fall'.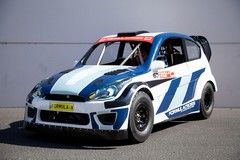 We don't know precisely what it's for, how much it will cost, or even all that much about the specs. But we do know it looks ruddy brilliant.
You have to wonder, too, whether RMR would do you some sort of bespoke body. Among the favourites at PH HQ for the pint-size rally treatment are a Metro 6R4, a Ford RS200 or perhaps a McRae-era Subaru. If you had the chance, what bodywork would you choose?