Monday 30th July 2012
GT86 REVIVES CLASSIC COLOURS FOR BRITCAR 24
GT86 harks back to BTCC-era Corolla AE86 for its atack on the Britcar 24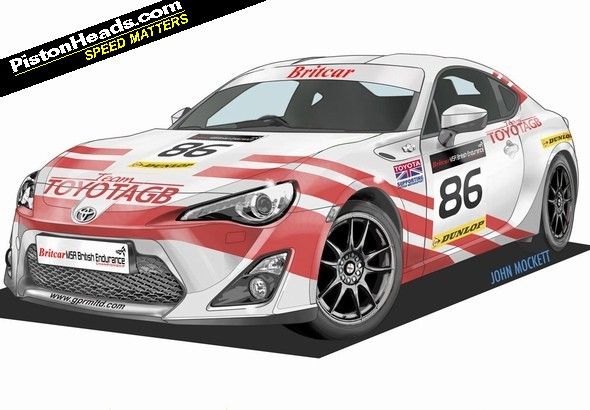 Toyota is to pitch its new GT86 against a gaggle of other production-spec racers including M3s, MX-5s and Ginetta G40s in the Britcar 24 hours, and will revive a classic racing livery in the process.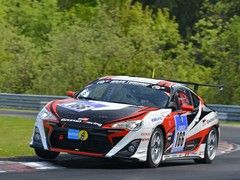 SP3 class win for Gazoo GT86 at N24
The GT86 has
already competed
in near-production trim (and taken a class win) in the
Nurburgring 24 hours
in the hands of Gazoo Racing and Toyota's Swiss importer, but the Britcar entry revives the famous Toyota Team GB moniker, and is being developed by GPRM, the folks behind the BTCC Toyota Avensis cars.
The red-and-white livery, meanwhile, echoes the 1987 colours of the BTCC car of Chris Hodgetts. Hodgetts won both the 1986 and 1987 championships with the rear-drive AE86 Corolla - the GT86's spiritual predecessor - albeit thanks to a slightly odd class system that allowed him to dominate despite being a couple of hundred horsepower down on the fastest cars.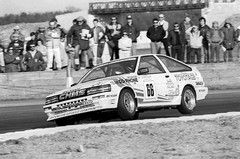 New paint recalls 1980s BTCC racer
But while the paint scheme of the car echoes 1980s BTCC success, the name also recalls Rallying and BTCC successes of the 80s and 90s, with Toyota Team GB making its last appearance in the 1995 BTCC when it fielded a pair of Carina Es.
We wish the return of Toyota Team GB every success in the Brritcar, and would like to thank them for the opportunity to post this nostalgia-tastic video of the opening roundof the 1987 BTCC...