Monday 30th July 2012
KINECT-STYLE CONTROLS HEADING TO A CAR NEAR YOU
New concept from Harman could be wavefront of gesture-recognition tech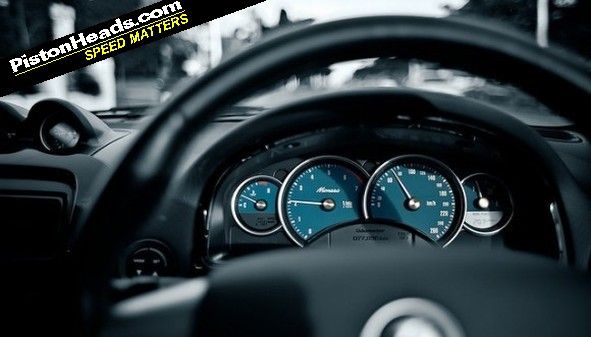 Car companies and technology giants are currently rushing to get Xbox Kinect-style gesture control technology into cars, but US audio and infotainment company Harman may be just ahead of the pack. It's revealed a concept vehicle that recognises facial expressions as well as hand gestures.
The concept system interprets hand movements, nods and even winks to allow the driver to control the various in-car infotainment systems.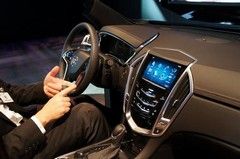 Cadillac already uses basic gesture recognition
A wink, for example, will turn the radio on and off, tapping the steering wheel will skip to the next track and tilting your head to the left or the right will increase or decrease the stereo's volume. There are more tricky signals, too. Harman's concept allows the driver to adjust the temperature of the climate control by raising or lowering their hand above the gear knob, while you'll be able to make a phone call simply by mimicking the shape of a telephone with your thumb and little finger.
The system works using an infra-red sensor on the dashboard to monitor the driver's movements and 'watch' for certain pre-defined gestures
"It's all about reducing distractions in the car," says Hans Roth, director of technology at Harman. "These basic gestures are being testing around the globe to find the ideal system that can be used in countries around the world."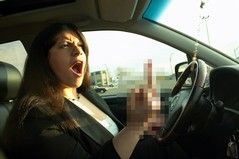 Will we have to take care not to offend our cars?
But choosing the right gestures could be tricky "You've got to make sure it's culturally acceptable," says Roth. "In Italy for example drivers use hand gestures a lot when they drive so it needs finalising." Harman reckons that process will take around three years.
Meanwhile, a job listing posted by Microsoft and spotted by Wired magazine clearly shows that the computing giant is working on getting Kinect-style tech into vehicles. As for car manufacturers themselves, Cadillac's CUE system already uses a basic version of gesture-based controls and BMW and Mercedes are already known to be looking into similar technology.
All of which is well and good - but we hope it doesn't turn your car into a mobile equivalent of an auction room, where you daren't scratch your nose for fear of setting off the radio at full volume. Or possibly buying an antique Chesterfield...