Monday 30th July 2012
TIME FOR TEA? NSX VS TESTAROSSA
A classic Best Motoring battle from the archives proving quite how fiery a redhead the Testarossa really was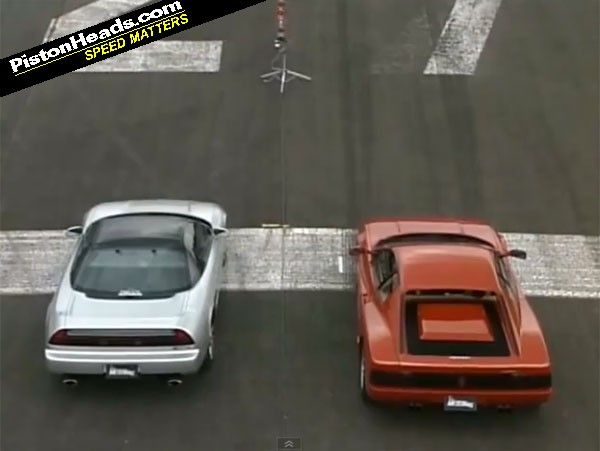 Once again we come back to Best Motoring: the finest track battles know to car-kind. Even if they're almost completely fictitious.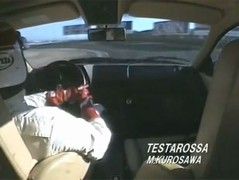 Dabs of oppo never came more heroic
This wonderful piece of footage shows how an NSX mauls a Testarossa around Tsukuba. Having driven both cars and the circuit, albeit in an MX-5, I can confirm that the result is absolutely spot-on.
Many people wonder just how spiteful the Testarossa really was. Well, here it is laid bare, at 4min 26sec. Bit of trailing throttle and whoooooopie! It lets go like an Elise on 125/75s in the wet being pedalled by a drunk man. Quite how M Kurosawa manages to wind in the correct lock and remove it again given the hideous driving position and steering weight is anyone's guess.
When the director asked the legend that is Tsuchiya-san to drive the car for the moving shots in a manner that would reflect the lap times he clearly thought "Sod that, I'm going sideways everywhere."