Thursday 2nd August 2012
MEET THE 700HP ARIEL ATOM
US company DDMWorks somehow manages to make the Atom even madder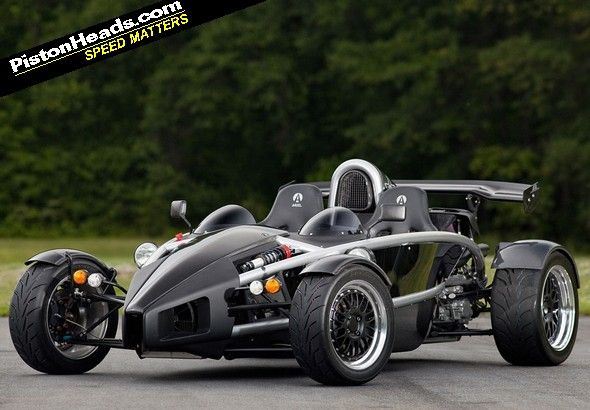 Most people with a normal perspective on life, the universe and everything would probably feel that the 300hp you get from the supercharged version of the Ariel Atom is enough to scare you rigid. The car does weigh a mere 456kg, after all.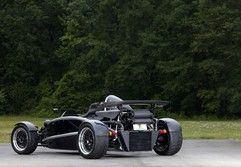 If you have truly had your fear gland surgically removed then you could always go for
the V8 Atom, so beloved of a certain Mr C Harris
.
But if that's not enough for you, then a company in South Carolina called DDMWorks will make you one of these. It's called the Ariel Atom 700 and it is, according to its creators, the most powerful Atom in the world.
In place of the Honda engine, or the Hartley-designed V8, is a 2.0-litre Ecotec General Motors engine. So far, so dull, you might say. But this engine is supercharged to begin with, and DDM adds a Garrett GTX 3076 turbo to help things along a little.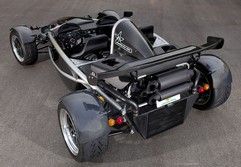 In addition the engine gets custom ceramic-coated Wiseco pistons, H-beam Carrillo conrods, new injectors, a new fuel pump, a rear-mounted air-to air intercooler for the turbo and a custom-built air-to-water heat exchanger to help keep the supercharger cool. The exhaust, intercooler tubing and exhaust manifold are all made in-house by DDM.
The result is 700hp of pure lunacy. Fortunately, the driver can select three power levels from the cockpit, ranging from the full 700hp down to 'just' 450hp.
Perhaps somewhat sensibly, given the monster power-to-weight ratio, DDM strongly suggests that customers take a "specialized driving course for their safety, like the Ariel Atom experience offered at Virginia International Raceway by TMI".