Monday 6th August 2012
WILTON HOUSE 2012 IN PICTURES
Rain storms do little to dampen the annual supercar pilgrimage to Wiltshire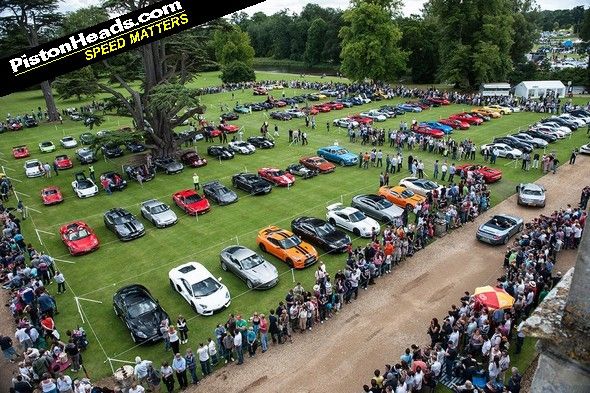 The annual pilgrimage of supercars to the
Wilton House Classic & Supercar day
took place at the weekend and, despite the best efforts of British summer showers, there was very little that could take the shine off the spectacular convoy of exotica making its way to Lord Pembroke's stately pile in Wiltshire.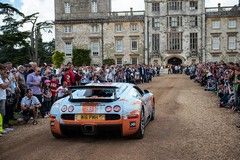 As ever, the convoy was headed up by lord P himself in his Bugatti Veyron, which was this year turned into a spectacular homage to Gulf Racing by the ever-awesome Ian Cook of
Pop Bang Colour
.
But it wasn't just the 'Bugarti' that grabbed the attention of the crowds enjoying the (eventual) sunshine. As you can see from the photos by GF Williams, there was plenty of other metal on display on Wilton House's front lawn...