Tuesday 7th August 2012
SPOTTED: VOLKSWAGEN PASSAT W8 4MOTION
Put the 'dubya' into VW with this mega rare W8-powered Passat sleeper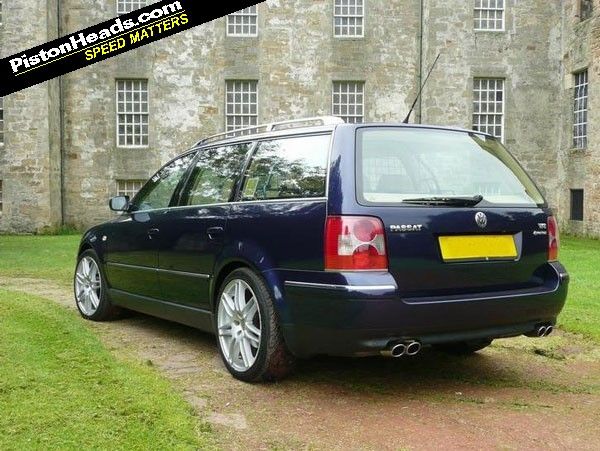 Riggers has just bought a Passat estate. Unfortunately he bought the wrong one, because, turbo or not, itís not this W8-engined beauty that someone, somewhere deserves huge plaudits for speccing as a manual. We donít know who you were but we tip our collective hats to you!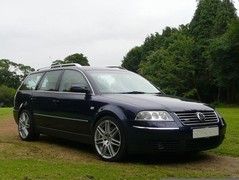 Non-standard 18s diminish stealth factor
The W8 is a rare beast anyway but this six-speed manual makes it even more unusual, this car catching the eagle-eyed classifieds browsing skills of our own Mr Garlick. OK, the Audi alloys do diminish the stealth factor somewhat. But this small garnish of bling aside, this Passat is a masterpiece of understated intrigue and yours for an astonishingly low price. Maybe we do have something to thank fuel prices for after all!
This car wonít appeal to brand snobs because itís not a BMW, Audi or Merc. The back catalogues of all of the above contain faster, more glitzy equivalents. Nor will it really attract anyone looking for a truly exciting steer.
For all that quirky W8 Ďlike a Veyron engine, minus turbos and half the cylindersí technology, you see, with only 275hp available most modern diesels would leave it gasping and the nose-heavy four-wheel-drive chassis isnít going to be the last word in sparkling dynamics. Having said that, the manual is significantly more sprightly than the more common five-speed auto, hitting 0-62mph in 6.8 seconds against the autoís leisurely 8.1.
It's super rare too. VW only sold 246 W8s in the UK in total and of that number just 20 were manual estates.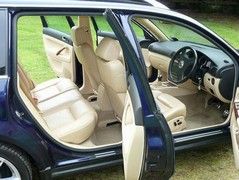 Optional Recaros among desirable spec
And for those of us bloody-minded enough to champion a car Ďjust becauseí this is the very beacon of understated, under-appreciated cool. A very cheap and appealing way to sneak eight cylinders into your family wagon without anyone necessarily noticing too.
Itís a fascinating folly, brimming with the kind of overblown engineering that made no business or market sense at the time and only marginally does now, even at £2,600. But PH salutes the blokes who came up with it, the blokes who sneaked it past the board, the bloke (weíre making assumptions here, but probably safe ones) who bought it new and, continuing the tradition, whoever takes the plunge now. Thatís a lot of saluting. But a car that merits it.

---
VOLKSWAGEN PASSAT W8 4MOTION
Engine:†3,999cc W8
Transmission: 6-speed manual, four-wheel drive
Power (hp):†275@6,000rpm
Torque (lb ft):†273@2,750rpm
MPG:†21.2mpg (NEDC combined)
CO2:†319g/km
First registered:†2002
Recorded mileage:†84,000
Price new:†c. £38,000
Yours for:†£2,600
See the original advert here.
†