Wednesday 8th August 2012
THE 'AIRFIX' ASTON DBR1
Looking for a piece of artwork to liven up your mannexe or garage wall?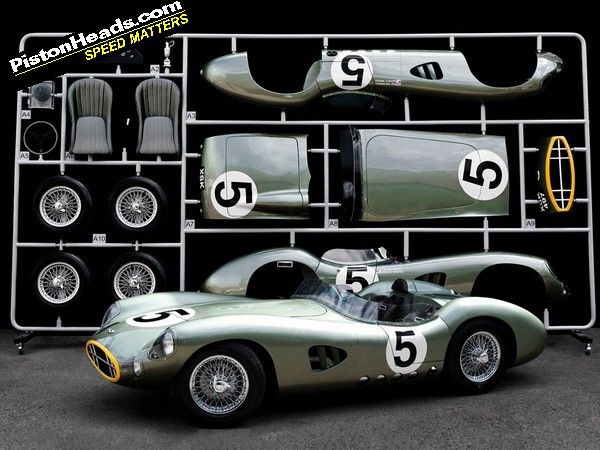 For those who may have dabbled in the odd Airfix kit over the years this full-size Aston Martin DBR1 Ďkití may have you scrabbling about in the back of the drawer for that crusty old tube of polystyrene cement and tins of Humbrol paint. Look carefully and youíll note itís not quite complete though, the piece you see before you intended as a work of art rather than something to carry you through a rainy Sunday afternoon.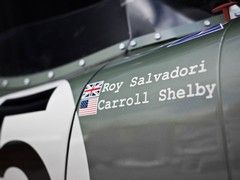 1959 victory celebrated in unique style
The work of Hertford-based Evanta Motor Company, the piece is a (reasonably) logical extension of the firmís business recreating iconic Astons like the DBR1 and takes the firmís skills in GRP in an amusing new direction. Intended as a tribute to drivers
Carroll Shelby
and Roy Salvadori and chief engineer Ted Cutting, all three of whom passed away this year, it celebrates the DBR1ís victory in the 1959 Le Mans and will be auctioned in September at the Bonhams sale at the Goodwood Revival at a guide price of £25,000.
Over 6m wide and 3m high, the piece can at least be split into two for transport but thereís no escaping youíll need a fair amount of space to hang it.†And in case you need further inspiration Aston Martin has some wonderfully evocative footage of Shelby and Salvadori at Le Mans in 1959 - see here.
†