Wednesday 8th August 2012
PISTONHEADS SUNDAY SERVICE: 26/08/12
Join us at Porsche Silverstone for our next Sunday Service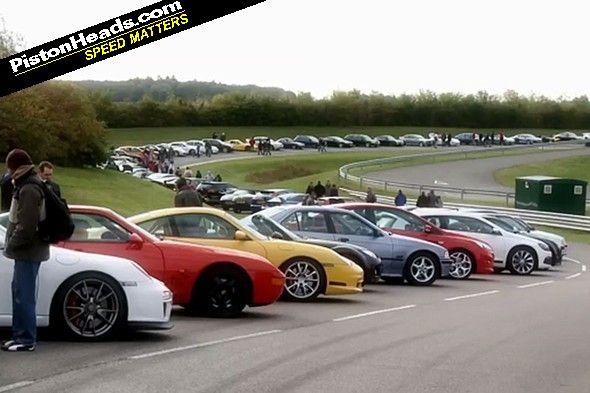 The now-legendary Porsche Sunday Service returns for 2012 as we return to the Porsche Experience Centre at Silverstone on
August 26
.
For those of you who have been before the venue needs no introduction, but for newcomers you are in for a treat as not only is the experience centre within the grounds of the Silverstone circuit  it also has it's own wet handling area, off-road course and all of the latest Porsche models on display.
PH member cars will be parked around the main Porsche circuit which is an experience in itself, but in addition you can watch demonstration drives from Porsche drivers in the new Boxster and 911 and can also take Panamera passenger rides too for a small donation to charity. Sedate they are not.
This year the number of available spaces has reduced to 500, so if you want to come along you'll need to be quick to sign up.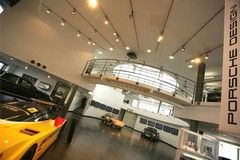 Not familiar with the format of a Sunday Service? It's simple: all you need to do is
sign up 
to be guaranteed a space, tell the PH staff on the gate who you are and we allow you in and tell you where to park. From there you're on your own, but we recommend that you look at the PHers' cars, purchase some breakfast, sign up for a passenger ride and wander around the exhibits laid on by our hosts. Gates open at 
09.00 
and we'll close the event at 13.00.
How do you sign up? Well, just follow this link and add your name. If there is a number between 1-500 alongside your name, you're in. It's as simple as that, and if you are outside the 500 you will be automatically added to a reserve list and will be moved up into 'the 500' as others drop out.
Thanks once again to Porsche for allowing us to return for another year, and thanks to you for making these meets so successful.
A video of the 2011 meet can be viewed here
Please note: Full entry instructions will be emailed to all on the entry list as the event approaches.