Thursday 9th August 2012
HUMMER H1 BACK FROM THE DEAD
Can't kick the Hummer habit? Build your own then!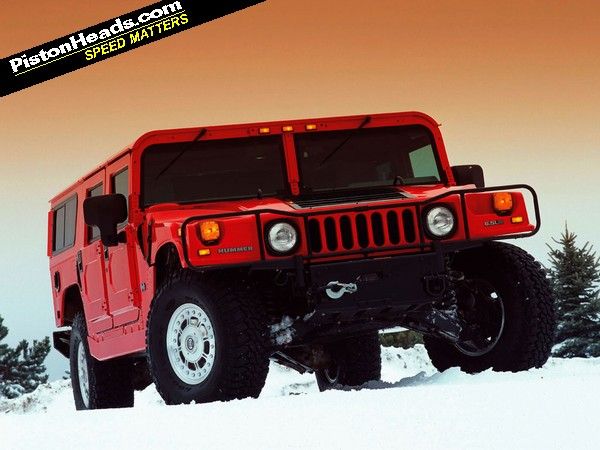 Over here kit cars bring to mind butchered Ford Sierras, the smell of GRP resin and the choice of vaguely accurate 'replicas' or quirky self-designed one-offs. No surprise to hear the Americans do it a bit differently. And it's all a bit more ... manly and militaristic.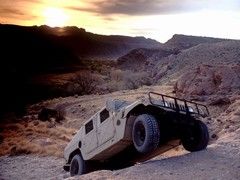 The H1 is going back to its off-road roots
Yup, associations with The Governator, US military 'adventures' and more besides haven't completely killed off demand for the original H1 Hummer, despite the fact the passenger car business has been closed by GM and, after a 12-year run ending in 2006, only military production of the H1 at
AM General
remains.
But if you really, really want an H1 you can still have one. You'll have to build it yourself though, Hummerguy.net reporting that a solution has been reached by selling them in knock-down form. The, er, minefield (legal, not actual) that's followed the death of the civilian Hummer brand has been the sticking point, together with legislative complexities involving making the H1 meet safety and emissions rules.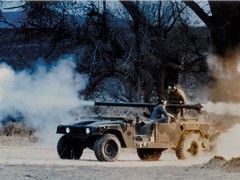 Sadly kit doesn't include an engine. Or guns.
Meaning you may be able to buy your H1 kit but it might not actually come with an engine. Which is one way of complying with emissions regs. Still, if you're the kind of guy who fancies building and driving an H1 it's likely you're the kind of guy who takes pride in being resourceful enough to go out and find
your own engine
.
Evidence of where it all went wrong for the Hummer brand can, meanwhile, be found easily enough in our own PH classifieds, the link here not for the squeamish or easily offended.