Friday 10th August 2012
PH2: ROSSI QUITS DUCATI...
...and goes back to old team Yamaha in an effort to rekindle his fire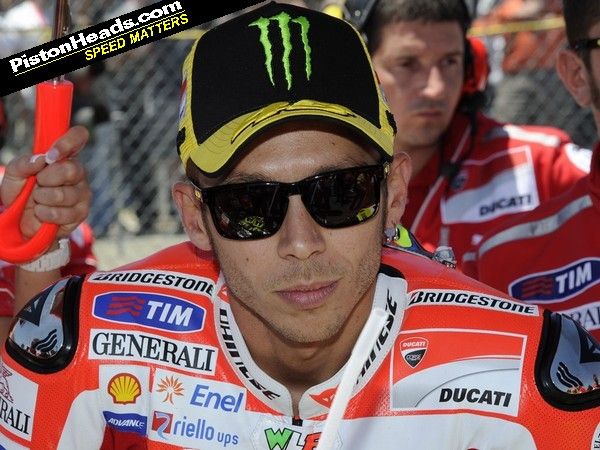 Yamaha has confirmed the rumours that seven-time world champion Valentino Rossi will move from Ducati to his old Moto GP team from next season after signing a two-year contract.
The announcement corroborates the impeccable sources of PHer MrKipling43, who first floated the idea of Rossi's move back to Yamaha on August 1 after hearing it from a well-connected mate. (read the thread here).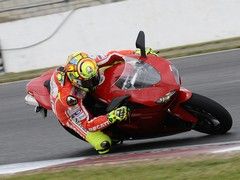 It should have been a match made in heaven...
The stalwarts of Biker Banter will not need telling about the significance of the move. Rossi has not fared well in his two years at the Italian team, chalking up just two podiums in 27 races. Despite major changes made to the Desmosedici bike, it has proved as hard to ride as ever, and Rossi has been unable to transform the team in the same way he did at Yamaha when he first moved there from Honda in 2004.
The Ducati's tricky handling resulted in a series of crashes for Rossi, most recently at Laguna Seca, which must have had some bearing on his decision. He's is 33 after all and none of us are rubbery at that age.
It was at Yamaha that he went from being merely World Champion to Global Superstar and all-around Biking God. He won 46 races for the team (neat bit of symmetry, given that he wears number 46) and took the championship four times. So he should be comfortable there, but the move also throws up a series of interesting questions. Like when he left he really wasn't getting on well with teammate Jorge Lorenzo, so how will the two gel next year? The on-form Spaniard is unlikely to give Rossi any quarter, and is currently leading the championship (Rossi is down in eighth).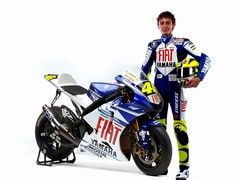 Back in day... Happier times with Yamaha
It also throws the spotlight back on Ducati, which currently only has Nicky Hayden signed up for next year.
The rumours are
that Andrea Dovizioso might shift over from his Yamaha Tech 3 seat after Brit Cal Crutchlow's once-mooted move doesn't look like it'll happen. Even Hayden himself might move on.
Ducati's new owner VW, rich as Croesus it may be, is famously hard-nosed when it comes to motorsport. There's not a chance in hell it will be happy with its bikes trundling around in eighth or ninth, so it has to make a decision on whether to fund the mother of all turnarounds or pull out altogether. Given that it's officially Audi who owns Ducati, let's hope it goes down the Le Mans-style domination route rather than VW's long-term, look-the-other-way attitude to F1.
All of which means Rossi has either got out at exactly the right time, or precisely the wrong time. One thing's for sure, 2013's hotting up nicely already.