Thursday 16th August 2012
TIME FOR TEA? LATVALA IN AN OLD ESCORT
What do you do with your time off? If you're a Finnish rally driver the answer is 'more rallying'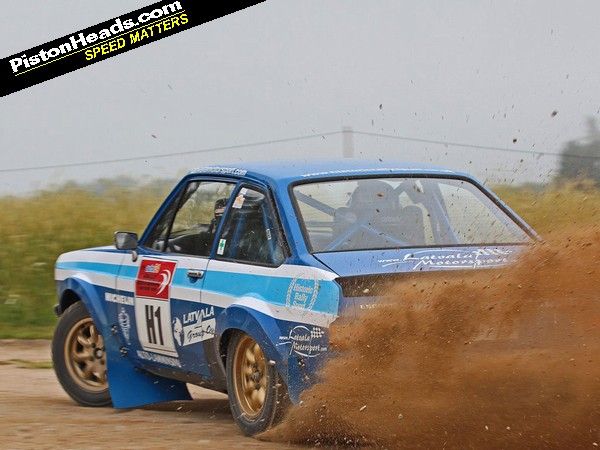 How do you spend your time when you're not doing your day job? The same, but in slightly less salubrious surroundings? Probably not. But then you're not a factory WRC rally driver (probably). And if 'slightly less salubrious surroundings' in this case are an old Escort rally car then you can forgive Jari-Matti Latvala for spending his time away from the international rally circuit punting about historic events in Finland in a screaming BDA engined Escort. Well, you would, wouldn't you.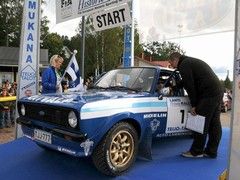 This is what he does at weekends!
Probably not as fast as this though. Without wishing to spur another round of
Ken Block debate
there is some sideways jumping
in this video
that'll make your hair turn grey, ditto four-wheel drifts inches away from any number of immovable objects (trees, telegraph poles, houses, etc) all handled with that uniquely Finnish combination of crazed speed and icy precision. You can't hear the pace notes but the assumption has to be that co-driver Asko Sairanen is simply repeating "keep it pinned ... dab of oppo ... keep it pinned ... dab of oppo" in a calm Finnish monotone for the entire length of the stage, which they covered at an average speed of 75.5mph and set the fastest time of the day.
You might not need to watch the full 13-minutes but, by heck, it's a hell of a ride. And going by his fanclub's Facebook page, and his own YouTube feed, Latvala is as down-to-earth and honest a petrolhead as you'd ever hope tomeet. No lounging in the sun in Monaco for him when he could be flat out in a Finnish forest, sideways in an endearingly 'patinated' old rally car. Here's hoping for more of the same from Harris and Prosser very soon!
Pics from the Jari-Matti Latvala Official Fan Club Facebook page