Thursday 16th August 2012
OZ RACING LAUNCHES NEW WINTER WHEEL
Forget the ropey old steelies - OZ's got a new range of 'winter' alloys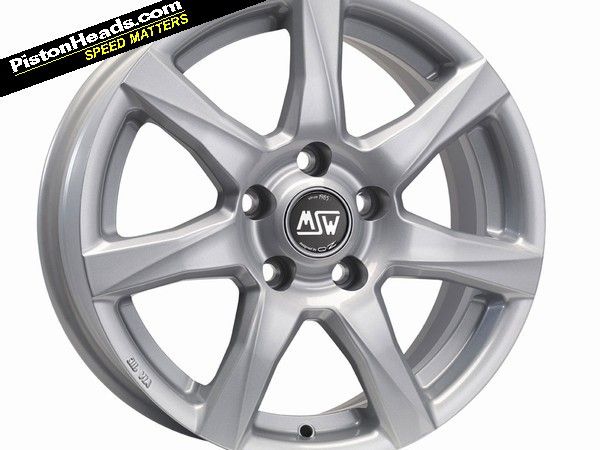 OK, so it's still the middle of August and everything. But with the culture of swapping to
winter tyres
now taking hold here in the UK OZ has come up an alternative to the Continental fashion for running basic steel rims over winter with a new range of simple, easily cleaned and affordable alloys.
Badged under OZ's MSW sub-brand, the MSW 77 is designed to be as easy to clean and maintain as possible. The idea is that you substitute your spangly summer wheels for the winter rims to protect them from the usual salt, grit and general muck that coats the roads in the wintry months. Paired with winter tyres you're good to go, whatever Jack Frost throws at you.
A seven-spoke, five-bolt monobloc wheel ranging 15-inch to 17-inch sizes, it's available in any colour you like as long as it's silver. Your Mercedes or BMW centre caps will just pop in though, maintaining a degree of OE credibility. The MSW 77 sits alongside two other winter specific rims in MSW's line-up and goes on sale in September, with prices starting from £83 per wheel.