Thursday 16th August 2012
VAUXHALL INSIGNIA GETS HIPER
Trick VXR suspension coming across the Insignia range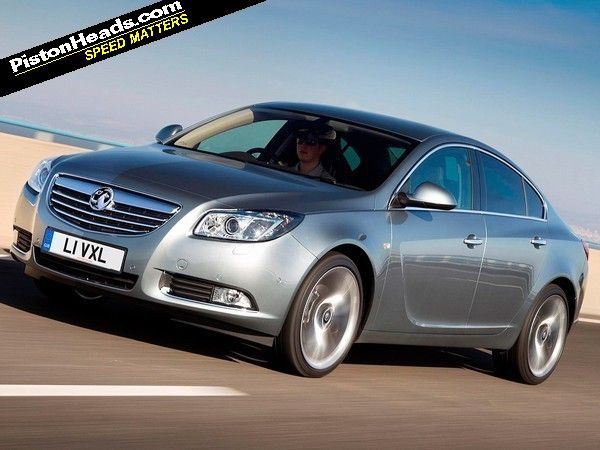 In an age of shared platforms and mechanical homogenisation, it's rare to find a brand that's offering a driver-oriented suspension upgrade on a mass market model. But that's exactly what Vauxhall plans to do on, of all things, the fleet-friendly Insignia range.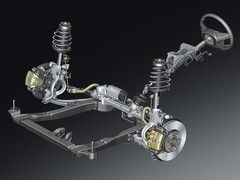 Hiperstrut a £1,500 option
Until now, 2.8-litre twin-turbo VXR models (and the Astra GTC and VXR) have featured a bespoke front suspension setup, dubbed Hiperstrut. Not entirely dissimilar to the Ford RevoKnuckle and Renaultsport Perfohub designs, Hiperstrut shortens steering spindle length, reduces torque steer and cornering camber change, improves steering feel and basically makes FWD more likeable. The rest have a plain old cheap-to-build MacPherson strut.
Now though, Hiperstrut is being offered as a £1,500 SuperSport Pack on the new 195hp 2.0 BiTurbo diesel - paired with 20-inch wheels and four-pot Brembo brakes grabbing 355mm cross-drilled front discs. M1 tailgating could reach whole new levels of daring.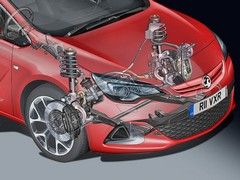 Less torque steer, more steering feel
What's more, there's now talk of front-wheel drive Insignias also getting it. Again, it'll probably be an option, but it's still an enticing one bringing VXR-style suspension engineering to the company car park. Cumbersome name or not, the idea of a £22,500, 114g/km CO2 2.0 CDTi 160 Tech Line HiPer could well appeal next time the user-chooser list comes round.
Mind you, as Opel engineer Volker Strycek admitted to us, Hiperstrut also opens up the options list to include 20-inch wheels, offering dealers another tempting box with which to tempt you and bump the list price up a tad and suggest it's as much about margins as it is handling. Still, who's to begrudge the option and it's nice to see technical goodies like this filtering down the showroom pecking order.