Friday 17th August 2012
PH BLOG: BEST OF BRITISH
The Evoque's settling in nicely on the fleet and benefitting from a patriotic bounce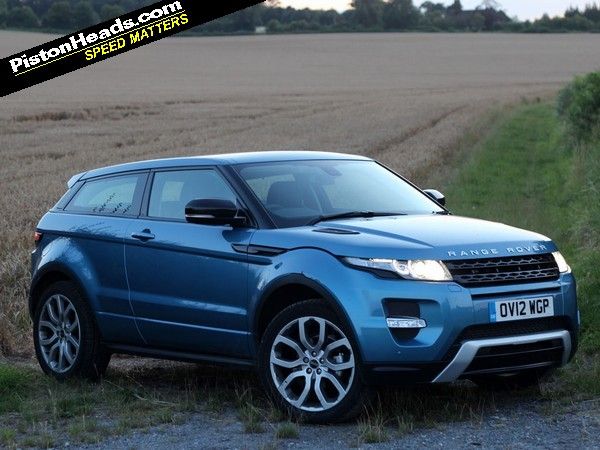 Funny thing
this Evoque of ours
. It's quite clearly Not My Kind Of Car. I'm not a huge fan of SUVs, tend away from gadgets and bling, prefer manual gearboxes and, where possible, naturally aspirated engines. And I've never liked the Spice Girls.
Yet here I am in possibly the most style over content car on the market, laden with all the toys Land Rover could lavish (quite a few, it turns out), powered by a turbocharged engine through an automatic gearbox and, to many minds, forever associated with Victoria Beckham. And I think it's absolutely brilliant, apart from the Posh Spice bit.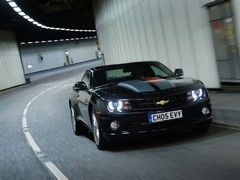 More style over content, even worse visibility
Maybe I'm still cresting a post-Olympics wave of national pride or something. But every time I walk up to the Evoque I get a 'good on you!' sense that this is a good news car. Actually, it genuinely is a good news car. In the same week that it unveiled the new,
export friendly Range Rover
Land Rover has confirmed that the Halewood factory that builds the Evoque has taken on another 1,000 people and, as of this week, is now working three shifts over a 24-hour cycle to keep up with demand. Land Rover has built nearly 90,000 of the things too, those 4,500 people now working on the Evoque clearly very busy folk indeed. Still not convinced on the feel-good factors? Try the £3bn worth of suppliers' contracts or £2bn export value of all those cars going overseas.
As I say, it's not necessarily my kind of car. But I do appreciate how bold it still looks, even with relative familiarity. And it's crisp and assured to drive too and, again, full of feel-good stuff.
I have managed to find a car with visibility possibly even worse though, that car being the Camaro we just had delivered. Shocking blindspots aside these cars share, I think, a similar spirit in that they're as much fun to be seen in as they are to use as merely functional transport. Any car can do that bit. These ones just liven your day a bit. And, to your particular tastes or not, who can begrudge that.
Dan