Tuesday 21st August 2012
PISTONHEADS LONG-SLEEVED HOODED TOPS LAUNCHED
Not that we're saying summer is over, but winter is on the way...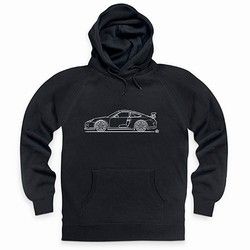 It's almost September, the nights are getting darker and we hear some local radio stations are playing Christmas adverts already. We can't get away from the fact that winter is not that far away*. We're a happy bunch aren't we? But there are reasons to be cheerful thanks to the PistonHeads shop.
Despite the current warm temperatures, allow us to present the new range of PistonHeads hooded tops, on sale and ready to keep you warm when required. Ideally suited to wearing in the beer garden, when hooning around in your convertible or at the Sunday Service.
These tops are of a very high quality, made from nice thick material and certainly up there with the main brands (who charge a whole lot more than we do). To launch the range we've carried over some of our most popular T-shirt designs, but expect more to follow very soon, especially from our 'line' range of car designs.
All tops come in a range of sizes, priced at £39.99, but for now each design only comes in one colour. To order, and to see the full range, click this link.
We hope you like the new additions; keep an eye on the PH home page for another new range of T-shirts to be launched next week.
* Saying that, has summer arrived yet?