Wednesday 22nd August 2012
GRINNALL - MORE SCORPIONS!
Scorpion IV on the up after move to new premises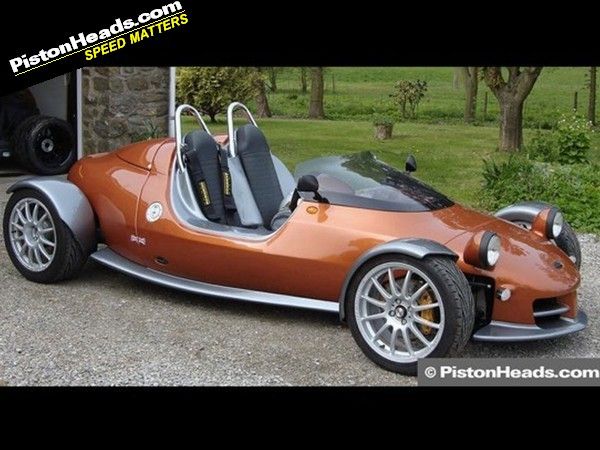 British sports trike specialist Grinnall is promising to ramp up production of its neglected Scorpion IV four-wheeler after securing spacious new premises.
The Worcestershire-based firm first revealed the unique open-wheeler all the way back in 2000 after successfully transplanting the styling of its radical three-wheel Scorpion III. But lack of space in the farm-building factory and demand for the firm's BMW motorbike based trikes meant that production of this promising Caterham rival with its 1.8-litre turbo Audi engine never took off.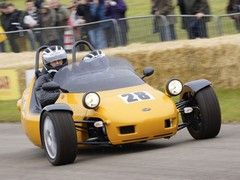 Scorpion III aiming for Euro approval
In fact, just three road-going versions exist, one of which is currently in the PistonHeads classifieds [pictured above] being sold by PHer ScorpKing at £22,500.
"We expect to ramp up production [of the Scorpian IV] to 20 a year, and we could make more than that," Mark Grinnall told us. The company moves to the one hectare site, also in Worcestershire, later this year with production starting in spring.
He's also expecting greater demand for the Scorpion III under plans to obtain European type approval for the car, which would massively increase its market reach.
The Scorpion IV costs £29,995 right now with 225hp from the mid-mounted Audi engine, although that can be increased to 300hp (as you'll find in the 2006 car advertised on PH). Boring out the reconditioned engines to two litres can take power to 500hp, which in a 680kg car should rattle the eyeballs nicely.
The potential for further bespoke tuning has been proven by Saab parts supplier Neo, which has a Scorpion running a 1.8-litre turbo Saab engine it says makes 420hp. Mark also tells us he has revised the geometry on the front suspension that should answer criticisms from some quarters that its handling didn't quite match the power levels.