Wednesday 5th September 2012
CAMP WITH PISTONHEADS AT BRITCAR 24
PistonHeads Britcar camping the perfect way to cheer the official PH entry as we race the Toyota GB GT86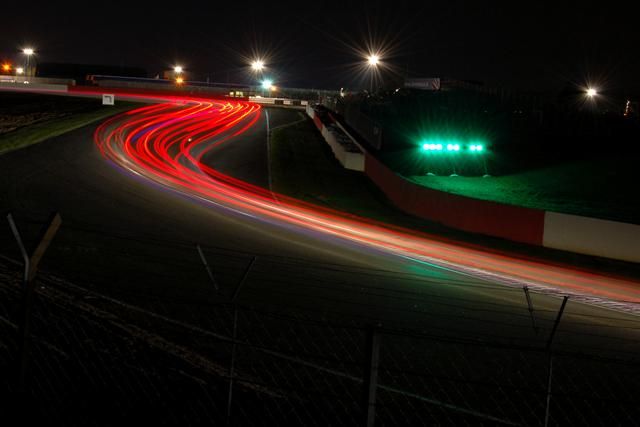 A reminder, if we may, that PistonHeads will be hosting a private campsite at the
Britcar 24 Hours
taking place at Silverstone (21st – 23rd September, 2012). Quite frankly we can think of nothing better than camping with other PHers enjoying a cold beer while we watch some 24h racing ... it's like Le Mans at home.
Better still PistonHeads is going to be in the race, editor Dan joining the Toyota team to drive the Toyota GB GT86. So come along and show your support!
The camping area at the circuit is close to the National paddock and pit straight (old pit straight). The campsite is located just behind the old grandstands and paddock bridge.  On site there will be toilets and showers for campers and while there are no catering or bar facilities on the site, we are working with the event organisers to ensure that there are facilities close to the site entrance. We will keep you posted as things develop regarding this, but you can always BBQ your own food and get into the camping spirit.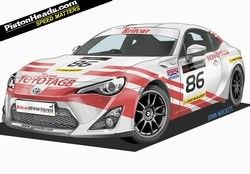 PH will have a dedicated area within the campsite, to reserve a space in this area make sure you enter 'PistonHeads' in the car club field when booking online and we will do the rest.
From the site it is a short walk to the viewing area opposite the National Paddock and pits. Access to the paddock area and infield viewing areas is via a tunnel near Copse corner. This brings you our near the top end of the paddock and the viewing bank by copse corner.
This year we can offer Snoozeboxes to those who don't fancy the under-canvas option. What are Snoozeboxes? Well, they offer a totally unique accommodation option and will be located right inside the circuit. Each Snoozebox room has an en-suite wet room with shower, basin and toilet, serviced daily with towels and toiletries. Comfortable beds, air conditioning, flat-screen TV, free WiFi and a personal safe guarantees you a relaxed and enjoyable stay, whatever the weather ... which will be sunny of course.
What's included in the Snoozebox package?
Two nights accommodation (Fri & Sat)
Continental Breakfast
General Admission
Event Programme
Parking
How much does Snoozebox cost?
  

| Room configuration | Package price | Average cost per person |
| --- | --- | --- |
| Single | £282.50 | £282.50 |
| Double | £305.00 | £152.50 |
| Twin | £305.00 | £152.50 |
For more information please see here
For the more traditional campers amongst us, we can still offer a patch of grass for tents and that's also where you'll find the PH team too.
There are two sizes of camping pitches available (both can be purchased as a package with entry tickets and a programme) or if you have already purchased your tickets you can buy the camping pitch on its own. 
The table below details the camping package types and prices:
For more information please see here
Package
Description
Price
Duo
Standard 40sq m pitch for up to two people with one car, including two x general entry and race programme
£110
Quad
Standard 40sq m pitch for up to four people with one car,
including four x general entry and race programme
£155
Quad Maxi
Large 60sq m pitch for up to four people with one car,
including four x general entry and race programme
£182.50
Standard Camping Only
Standard 40sq m pitch for one vehicle
(General admission purchased separately)
£55.00
Standard Camping Only
Campsite access per person
(£7.50 in advance, £10 on the day)
£7.50
Maxi Camping Only
Maxi 60sq m pitch for one vehicle
(General admission purchased separately)
£82.50
Maxi Camping Only
Campsite access per person
(£7.50 in advance, £10 on the day)
£7.50