Friday 24th August 2012
BANK HOLIDAY EVENTS ROUNDUP
Plans for the weekend? Put the DIY on hold, we've got some better suggestions...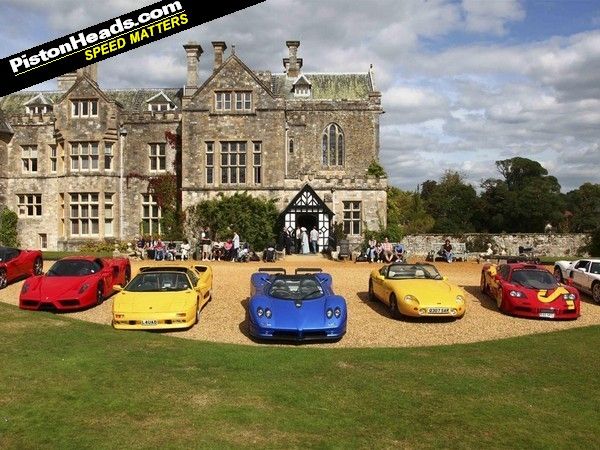 It's a bank holiday this weekend, and although the weather forecast is looking a bit on the gloomy side that won't stop hardy petrolheads turning out at dozens of car events across the country. Here's a quick roundup of what's on.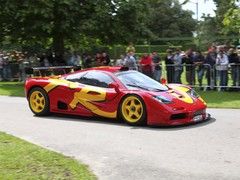 Nick Mason's F1 at Beaulieu last year
Beaulieu Motor Museum will host its annual
Supercar Showdown on Monday 27th
, with live demos in the Beaulieu Arena of supercar heroes including the Ferrari 599GTO, Porsche Carrera GT and
Ariel Atom V8
. Show goers can vote for their favourite in the People's Choice Award.
If anything it should at least be noisy, with a planned start up of the GT40-engined Ford Supervan, 48 Litre Packard Bentley and 27-litre Napier Bentley in the museum's grounds, which should rattle a few teacups.
Chris Evans' inaugural Carfest event runs over Saturday and Sunday at Jody Scheckter's Laverstoke Park Farm in Hampshire. The event's sold out, but those who've made it will see live music and a hillclimb led by Evans' own 'Magnificent Seven' Ferrari collection along with various supercars, Group B rally cars and the Marussia F1 car. Amongst the displays there'll also be a stand from our friends at Classic & Sports Car magazine who are bringing along a Lamborghini Miura and a Jaguar XKSS. A second event, Carfest North, will run at Cholmondley castle in Cheshire on 8th-9th September with a third of ticket revenue going to BBC Children in Need.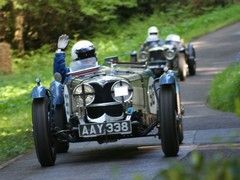 Varied machinery will be at Pentillie FoS
Coventry Festival of Motoring
takes place at Stoneleigh Park over Saturday and Sunday, with a historic vehicle run, Spitfire fly-past and around 25,000 visitors expected.
The festival will also include the H&H Classics Open Sale, the first trialling in the UK of an alternative type of car auction. So called 'open sales' are enormously popular in the USA but until now have yet to make their way to these shores. Essentially they allow vendors to buy a pitch to sell their car whilst a conventional auction takes place in the background - so if their car isn't selling on their pitch, they can change tack and enter it into the main auction instead.
Elsewhere in terms of motorsport action the BTCC hits Knockhill, the FIA World Endurance Championship will be at Silverstone and British Superbike championship riders will no doubt by getting airborne over Cadwell Park's mountain.
At the annual Dunsfold Wings and Wheels event, priceless aircraft and cars will combine, including, we're told, the very same Porsche 962 featured as our Pic of the Week a while back.
In a similar vein, vintage aircraft rub shoulders with supercars at the Props and Pistons event at Lincolnshire Aviation Heritage Centre.
Plenty of vintage machinery will be on display at the Knebworth Classic Motor Show on Sunday and Monday, and the Pentillie Festival of Speed in Cornwall will combine an MSA Hillclimb with stunt plane displays and an off-road driving course.
And if you're after something completely different, Transitmania hits Billing Aquadrome from today until Sunday...