Tuesday 28th August 2012
SPOTTED: BMW M3 SALOON
Struggling to find a decent E39 M5? Harris says try a four-door M3 instead...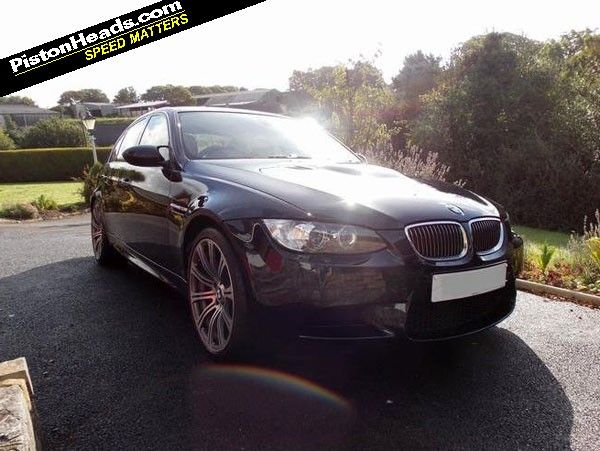 History will judge the E90 series M3 harshly Ė partly on merit, because as an all-round package it never quite matched the previous E46. Yes, it was faster and grippier, but it had a chronic thirst and suffered from enough small niggles for them to combine into tangible downsides. Many people didnít like the steering, or the clutch action. With familiarity, I could live with both of those, but during 11,000 miles in my coupe, it was the high driving position which caused the biggest problem.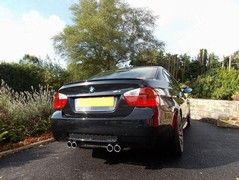 If there's such a thing as a sleeper M3...
Actually, it was the pathetic fuel range that most blighted the ownership experience, It remains the only car Iíve owned which would not make it the 250 miles to London and back, under a moderate clog. The B7 RS4 I ran could just about manage it.
But the thing with the E90 series M3 is this: the saloon is a much nicer car than the coupe. The one I spent time in was on 19s and had the EDC dampers. It was more comfortable than my coupe and, for whatever reason, the driving position was better. Apparently there were no suspension differences between the two, but the saloonís bodyshell was less stiff.
Of course the terrible fuel-greed remained, but I also preferred the way the car looked, indeed still looks as a four-door. Arriving in the heat of 2008/2009, the saloon is a much rarer machine than the coupe or convertible.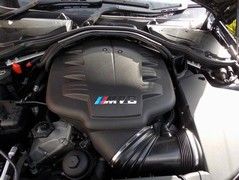 Peak power at 8,300rpm - nuff said!
This car should be of considerable interest to the E39 M5 fraternity. Good, low-mileage examples of that car are now difficult to find, but the M3 offers a very similar skill-set. Itís a little smaller in the back and the boot, and the newer V8 needs a few more revs to do the business, but otherwise the bare essentials of large capacity and medium-sized body offer everything most of us could ever want in a car. For fear of being castigated, I shanít mention oversteer.
De-limited, itíll do 170mph, rest to 62mph takes less than five seconds and the V8 does a passable impression of a DTM motor above 7,000rpm. This one, at £25K after a haggle, is an awful lot of car for the cash.

---
BMW M3 SALOON
Engine:†3,999cc V8
Transmission: six-speed manual
Power (hp):†420@8,300rpm
Torque (lb ft):†295@3,900rpm
MPG:†22.8mpg (NEDC combined)
CO2:†290g/km
First registered:†2009
Recorded mileage: 21,300
Price new:†£51,805 (basic list)
Yours for:†£26,000
See the original advert here.
†